Nicki Jhabvala From The Washington Post Talks Dwayne Haskins, Ron Rivera, and Her Journey Through Media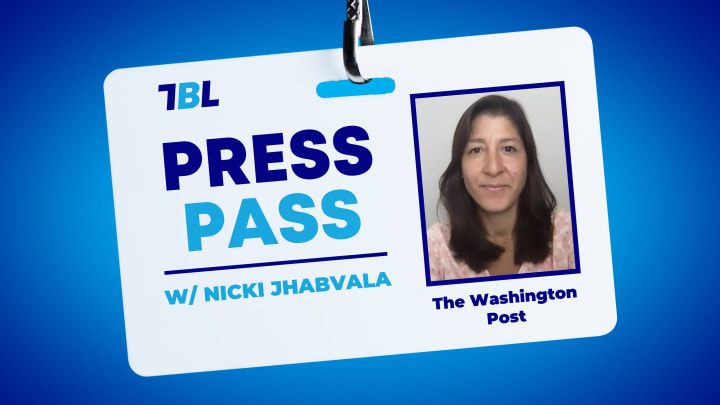 Nicki Jhabvala, The Washington Post /
Nicki Jhabvala is the Washington Football Team beat reporter for The Washington Post. She took time to chat with The Big Lead about how she got there, starting with an optimistic attempt to be a doctor that quickly turned into a journalism degree and an internship with Sports Illustrated For Kids. From there, she joined SI.com on the production and editing side before working at the New York Times as a copy editor. She then moved out to Denver, where she quickly was elevated to the Broncos beat and experienced covering a Super Bowl victory in 2016. Jhabvala briefly joined The Athletic and continued to write about the Broncos before deciding to make another change and headed to the nation's capital to cover the Football Team for The Post.
Jhabvala also discussed the deeper thinking behind Dwayne Haskins' benching, if Chase Young is the real deal, the strength of Ron Rivera as he battles cancer to coach this season while playing personnel manager and PR man, if the Football Team will become a permanent name, and what she believes are the chances they actually win the putrid NFC East.
Listen to the full podcast below, or follow the link here.
PREVIOUS PRESS PASS PODCASTS
Nicole Yang, Boston Globe... Chris Cotillo,MassLive...Trevor Lane,Lakers Nation...Mark Carman, Fansided...Will Guillory,The Athletic...Keith Law, The Athletic ... Maddy Glab, Buffalo Bills ... Greg Moore, Arizona Republic ... Brandon Tierney, CBS Sports ... Todd Archer, ESPN ... Dan Kurtz, MyKBO ... Matt Miller, Bleacher Report ... Armando Salguero, Miami Herald ...Vic Tafur, The Athletic ... Robert Seidman, Sports TV Ratings ... Brian Anderson, Turner Sports ... Mike Reiss, ESPN ... Chad Finn, Boston Globe ... Keith Smith, Yahoo! Sports ... Ethan Strauss, The Athletic ... Kyle Neubeck, PhillyVoice ... Jenna Laine, ESPN ... Yaron Weitzman, Bleacher Report ... Greg Auman, The Athletic ... Mo Dakhil, Bleacher Report/The Athletic ... Dave Clark, Cincinnati Enquirer ... Michael Pina, SB Nation ... Arif Hasan, The Athletic ... Max Adler, Golf Digest ... Jay King, The Athletic ... Mirin Fader, Bleacher Report ... Charles McDonald, New York Daily News ... Haley O'Shaughnessy, The Ringer ... Sarah Spencer, Atlanta Journal-Constitution ... Jovan Buha, The Athletic ... Shea Serrano, The Ringer ... Daniel Oyefusi, Baltimore Sun ... Ahmed Fareed, NBC Sports