The Boston Globe's Chad Finn On His Many Podcast Appearances and Broadcast Booth Musical Chairs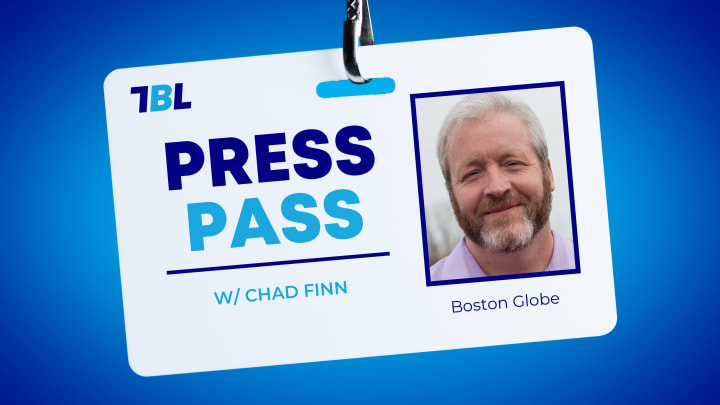 Chad Finn is a sports media columnist at The Boston Globe. You may also recognize him from his prolific guest appearances on all the other insider-y podcasts. We talked about why he does that, our extremely niche corner of the internet, and what about it most interests him.
Also discussed: if we see big things from Drew Brees as a broadcaster and the challenges/ease of filling time and space without live sports.
Previous Press Pass Podcasts
Keith Smith, Yahoo! Sports... Ethan Strauss, The Athletic... Kyle Neubeck, PhillyVoice... Jenna Laine, ESPN... Yaron Weitzman, Bleacher Report... Greg Auman, The Athletic... Mo Dakhil, Bleacher Report/The Athletic... Dave Clark, Cincinnati Enquirer... Michael Pina, SB Nation... Arif Hasan, The Athletic... Max Adler, Golf Digest... Jay King, The Athletic... Mirin Fader, Bleacher Report... Charles McDonald, New York Daily News... Haley O'Shaughnessy, The Ringer... Sarah Spencer, Atlanta Journal-Constitution... Jovan Buha, The Athletic... Shea Serrano, The Ringer... Daniel Oyefusi, Baltimore Sun ... Ahmed Fareed, NBC Sports