Mark Carman From FanSided Talks the Highs and Lows of Radio, Working With Nick Wright, the White Sox, and More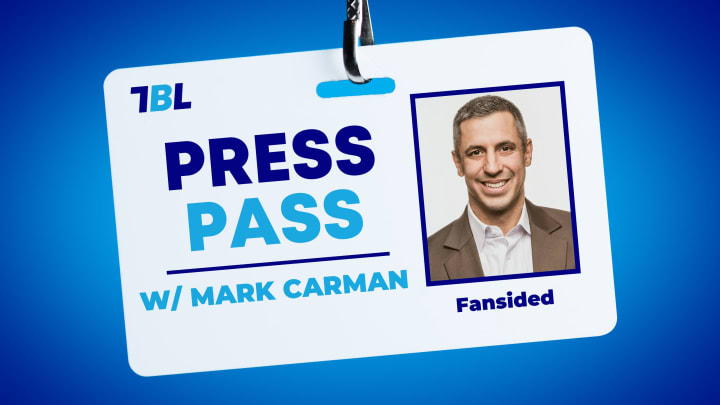 Mark Carman, Fansided /
Mark Carman is a video host for Fansided and radio host for WGN Chicago.
He joined the Press Pass podcast to discuss his early days in radio, the several instances he thought he was done with the industry and worked sales jobs before getting back in, his midlife crisis at 30, how he ended up working with a young Nick Wright in Kansas City, his journey back to Chicago, and more.
Mark also touched upon the first few games of the White Sox season and what to expect from their exciting young core, Northwestern football, the future of the Chicago Bulls, his "mortifying" first experience interviewing Michael Jordan, and his very favorite sports memories.
You can listen to the full podcast below, or follow the link here.