Kyle Brandt: 'I Think Russell Wilson Is a Poser'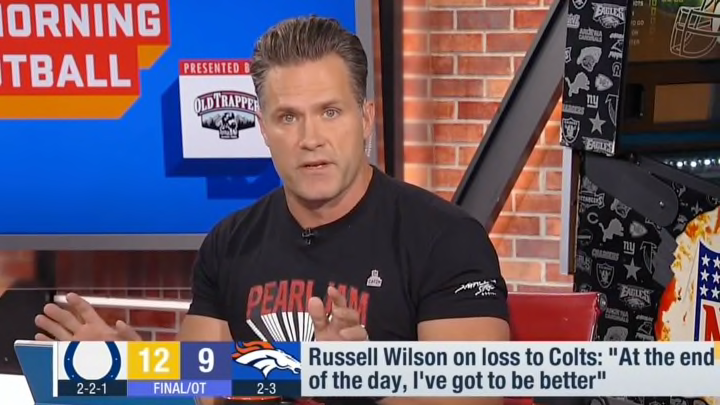 Russell Wilson had a very bad game on Thursday Night Football that amused some and really upset others. This morning on Good Morning Football Kyle Brandt tried to put Wilson's performance and persona in perspective. The bottom line is that Wilson is playing poorly and as long as that's the case, no one wants to put up with all the antics that come along with him.
"I don't know when Russell Wilson turned into Mitch Trubisky, but I wish he would turn into Geno Smith so they could win a game."
"I think Russell Wilson is one of the least authentic personalities we have in this league. I think Russell Wilson is a poser. And that doesn't mean he is a bad person. Actually, he is a good person. I think he tries to be something that he is not. And when you make the $245 million you either gotta be a really great guy with the locker room who loves you or you gotta be an amazing player."
Brandt also shared an anecdote about Wilson showing up at the NFL Honors red carpet with Ciara wearing sunglasses and acting like he was too famous to talk to the press. And it all makes so much sense.
This is some pointed and honest criticism from an NFL employee and it seems pretty easily proven true.
Wilson always tried a little too hard, but when you put him in a new setting it has become hilariously apparent how performative everything he does really is. From showing up at training camp in a monster truck to encouraging teammates a little too much to pitching sandwiches in a way that no one will ever forget. You can't do this stuff and then not score a single touchdown in a primetime game and not expect people to walk out on you.