Broncos Fans Stream to Exits As Game Against Colts Goes to Overtime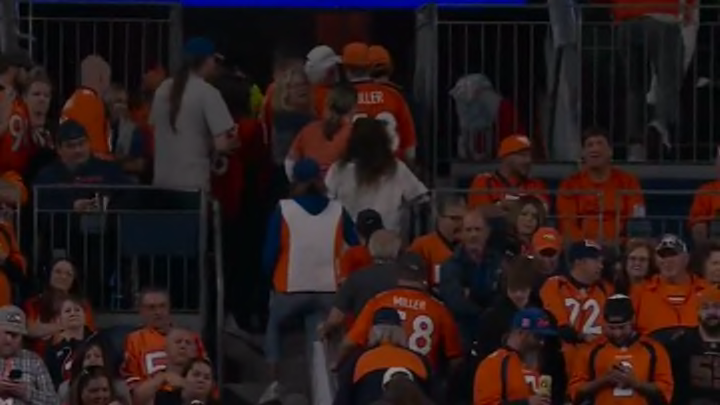 Denver Broncos fans are fed up. After their team's lackluster performance against the Indianapolis Colts on Thursday Night Football went to overtime, they'd had just about enough. Thousands streamed for the exits as regulation ended with the score tied 9-9.
Check this out:
Just for reference: the Broncos are 2-2 with a chance to go 3-2 and position themselves 0.5 games out of first place in the AFC West. It was also 9:30 p.m. locally, so it's not like this game was going deep into the night. But to be fair, the Broncos-Colts matchup was one of the worst NFL games I've ever seen. The offenses were so painfully anemic it was a struggle to even keep watching.
Earlier in the game Broncos fans booed Russell Wilson & Co. after a failed third down. The Colts blocked the ensuing field goal.
That's about how the whole game went. Truly awful.