Ranking the Best Super Bowl Commercials of 2023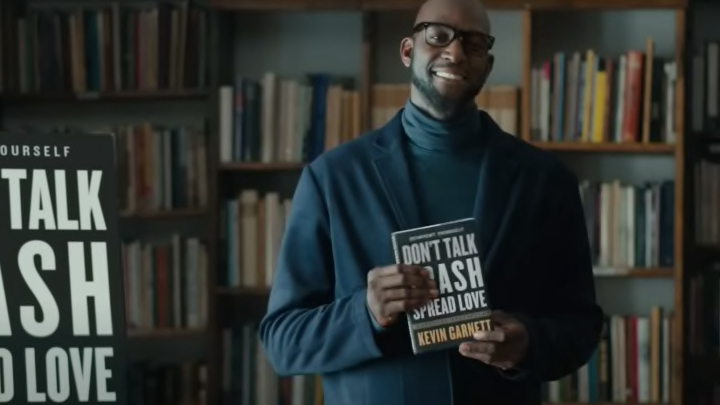 Kevin Garnett /
Super Bowl LVII was a very exciting game between the Kansas City Chiefs and Philadelphia Eagles. More importantly, the game around the game did not disappoint as advertisers gave viewers a bunch of good, funny commercials to enjoy between possessions.
It wouldn't be a proper Super Bowl without a deep examination of the very best of those commercials. So here it is. The definitive ranking of the 2023 Super Bowl commercials you didn't know you needed. Let's get to it.
10. Downy McBride
Danny McBride is a national treasure and we should all appreciate him more. That is what this ad is all about.
9. Ben Affleck's Dunkin' Donuts Spot
We already dedicated a few words to this so we'll just reiterate how rare it is that an advertisement is so heavily publicized weeks before the Big Game and then delivers on everything that was promised. Plus J.Lo!
8. Sam Adams: Your Cousin's Brighter Future
It would be understandable if everyone was sick of the My Cousin Sam From Boston ads given how often they run during sporting events and how grating the Boston accent becomes after the 14th watch. This was an excellent flip of expectations and Kevin Garnett's appearance was great. Tremendous work.
7. Bud Light: Hold
Is Miles Teller having a moment? The Top Gun Maverick star danced to hold music with his wife, Keleigh Sperry. You may remember this couple from such blog posts as Aaron Rodgers and Miles Teller Should Start a Band. Now they're dancing in everyone's living rooms during the Super Bowl.
6. Michelob Ultra: New Members Day
File this one in the memberberries category as Serena Williams, Brian Cox, Tony Romo, Nneka Ogwumike, Jimmy Butler, Alex Morgan, Canelo Alvarez and the original Danny Noonan (Michael O'Keefe) all appeared in this Caddyshack-themed beer ad.
5. Kia: Binky Dad
This one was an original that actually captured two very specific real life things very well. First, it did a great job showing what it's like to be the parent of a baby and the insane lengths you will go through for the one thing that makes the kid happy. Second, the way that the Internet can latch onto something trivial, turn it into a thousand memes and obsess over it for a short period of time until something else comes along.
4. Busch: Cold + Smooth Survival Skills
Who knew Sarah McLachlan had such a sense of humor? The Canadian musician reprised her role from the most depressing ad campign in history to sell light beer in a tight 30-second spot that probably triggered a lot of people when that music started to play.
3. PopCorners: Breaking Bad
Is it better or worse for your commercial parody to involve the original actors? It is kind of impressive how menacing Bryan Cranston and Raymond Cruz (Tuco) can be while selling potato chip-shaped popcorn snacks.
2. Uber One
Diddy went back to his comedic roots for this one. And Uber One got a diverse and excellent group of artists to do ad copy-based parodies of their most well-known works. Including Montell Jordan, Kelis, Donna Lewis, Ylvis, and Haddaway. Earworms. All of them.
1. Ram: Premature Electrification
This Dodge EV ad was a pretty damn solid parody of the erectile disfunction ads that used to dominate the airwaves. It wouldn't have been completely out of place as a fake ad on Saturday Night Live. Featuring Jason Jones, the ad was stuffed with double entendres and solid performances from fake couples worried about keeping a charge.