Tubi Super Bowl Commercial Was Absolutely Diabolical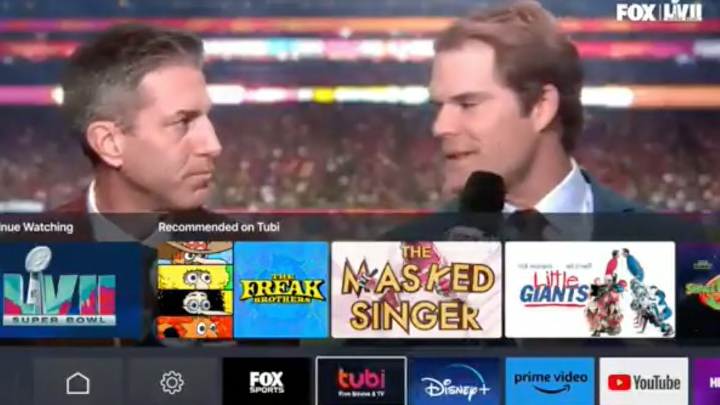 Tubi /
This year's Super Bowl had a solid slate of commercials to accompany an exciting Chiefs-Eagles game. It was not the best year for advertisements but it was certainly far from the worst collection we've seen in recent seasons. The lack of crytpo commercials was a blessing and there were only a few QR code knockoffs after Coinbase took off last year. Ben Affleck's Dunkin' commercial delivered. All good things.
Except for one commercial. That damn Tubi commercial. If you watched the game last night odds are you know exactly what I am talking about because most of us had a full-on heart attack when it aired. Especially those of us using a Fire TV or something of the like.
Including the broadcast booth of Kevin Burkhardt and Greg Olsen was a stroke of genius that really brought it all together. A good chunk of the country thought the game had returned and someone was switching the channel in the middle of a tight game.
Hats off to Tubi for creating a viral sensation of a commercial without relying on a bouncing QR code or extremely expensive celebrities.