Ylvis Performed 'What Does the Fox Say?' at a Japanese Baseball Game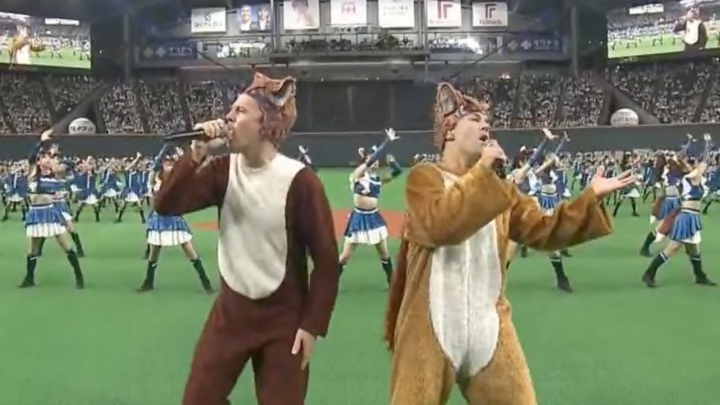 It has been an Internet lifetime - or nine years - since Ylvis released "What Does the Fox Say?" Over the weekend they showed up at a Japanese baseball game and performed the song live with a ton of backup dancers.
The song has surged in popularity again in Japan thanks to the Nippon Ham Fighters playing it during games over the summer. Baseball enthusiast Ben Verlander danced along with the song at a game just last month.
I'd be lying if I said this wasn't going to send me down a Ylvis rabbithole on YouTube. For instance, here's video of the Dallas Mavericks doing a parody of the song near the start of the 2013-2014 season. Watch Dirk really pace himself in this one. He then averaged 21 points a game over 80 games at 35-years old.
And here's the original video for The Fox. It has over a billion views. As it should.
And for good measure, here's Massachusetts.
2013 was a much simpler time.