Kevin Brown Now Singing Blink-182 During Orioles Broadcasts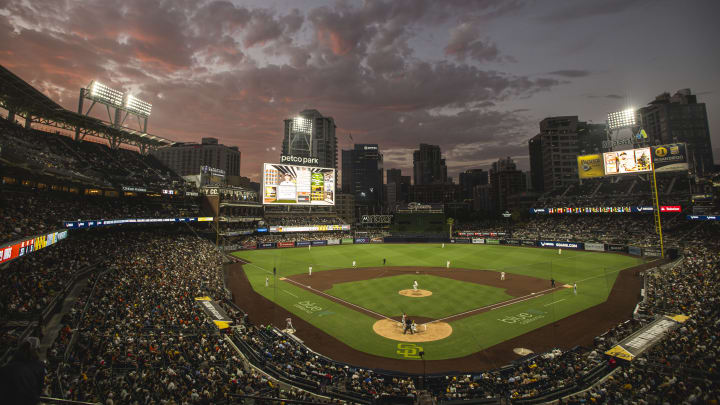 Baltimore Orioles v San Diego Padres / Matt Thomas/San Diego Padres/GettyImages
Kevin Brown recently returned to the Baltimore Orioles booth after a controversial suspension that he doesn't really want to talk about. Back on the call for games on MASN, Brown was tasked with calling a blowout loss to the San Diego Padres on Tuesday. Since discussing bad Orioles results is a no-no, he instead focused on teaching color commentator Ben McDonald about Blink-182.
McDonald, who the Orioles picked with the first overall selection in the 1989 MLB Draft, threw his last big league pitch in July 1997, just a month after Dude Ranch was released and right before Travis Barker joined the band. So clearly he didn't watch much MTV early in early retirement, but now he's lucky enough that he can discover Blink in his mid-50's right as they're back on top of the world. Even if the Orioles make a deep run in the postseason, Brown and McDonald can still catch the band in Australia in February.
What a big summer its been for the pop punk community. Fall Out Boy returned to form, Stephen Curry joins Paramore on stage, Kevin Brown starts signing Blink-182 on Orioles broadcasts. The time has come to stock up on wristbands and fedoras. We're officially back.