It Is My Great Honor to Announce That Fall Out Boy Is All The Way Back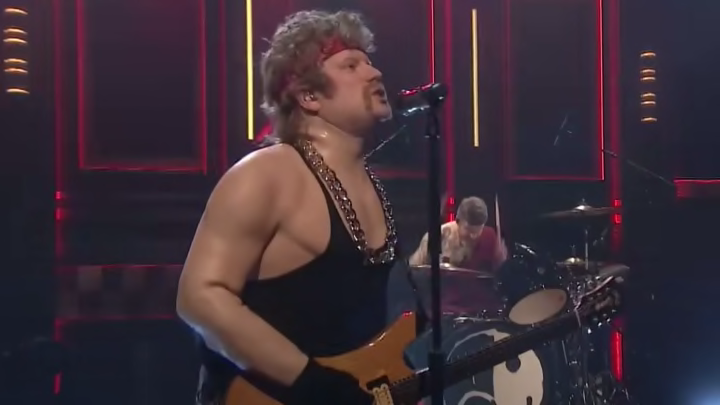 Fall Out Boy's new album, So Much (for) Stardust, is out today and it is actively ruining the life of my co-workers because I literally won't shut up about it. Which is a tough break for them that they're simply going to have to wear because it's been over five years since the last full album and, if history is any guide, one simply has to celebrate and live in the moment because the future is not guaranteed.
The gang did some promotion on The Tonight Show with Jimmy Fallon Thursday night and proved they still have a few tricks up their prosthetic sleeves as Pete Wentz wore an eye patch like he was trying to channel Snake Pilssken in Escape From New York and Patrick Stump wore a fedora and a ridiculous but sorta passable muscle suit.
Hold Me Like a Grudge is making a strong push to be the track of the record but there's still competition. Which rules because 2018's Mania was only for the diehards desperately trying to convince themselves Fall Out Boy still had their fastball.
What a Time to Be Alive and to have that also serve as the penultimate song on a triumphant comeback.