Umpire Ejects Christian Walker For Clapping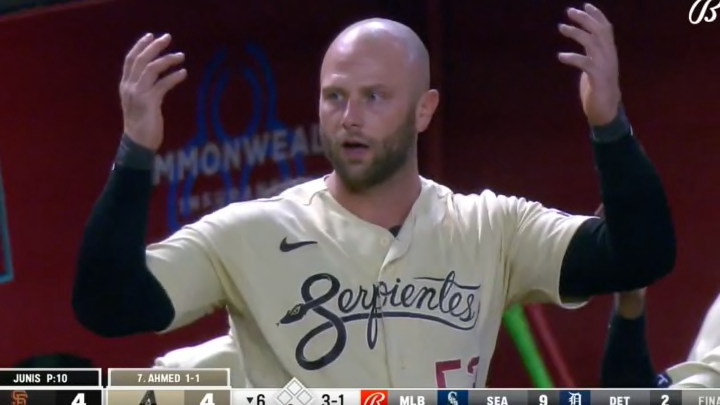 Christian Walker /
On Friday night, the Arizona Diamondbacks continued their solid start to the 2023 season by defeating the San Francisco Giants, 7-5. It was an unremarkable game in most aspects except for one-- viewers were subjected to the weakest ejection of the season so far and probably one of the weakest ever.
We'll set the scene. In the fifth inning, Arizona first baseman Christian Walker struck out after the first base umpire ruled he went around on a check swing in a two-strike count. In the sixth inning, the same umpire who struck out Walker ruled his teammate, Nick Ahmed, had not gone around on a drag bunt attempt after the Giants catcher appealed. Walker applauded the call, which was in his team's favor this time, and was instantly ejected by home plate ump Alfonso Márquez.
Yep. The man got tossed for clapping. It didn't look like sarcastic clapping but even if it was... that's some weak stuff, man.
Here is the full sequence in lesser quality in case you're curious to hear how the announcing crew reacted.
That is just terrible. Whenever you're watching a game and an umpire reminds you of former NBA ref Joey Crawford, you can be assured that umpire is doing a very poor job.
We've had some wild umpire moments already in this young 2023 season but this takes the cake for the worst toss yet.