Umpire Dan Iassogna Has Leading Contender For Worst Strike Call of 2023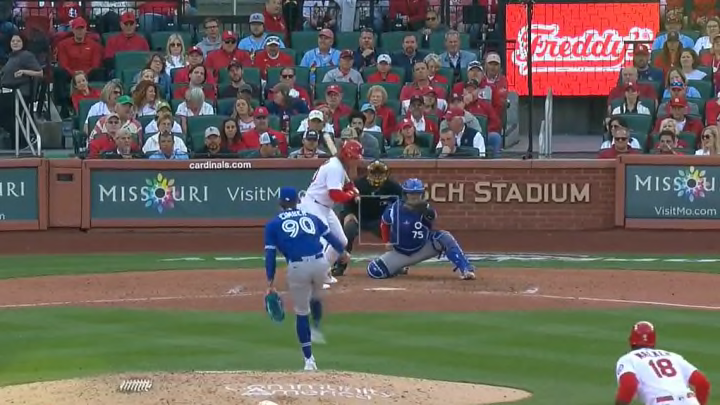 On Opening Day, we have been reminded just how bad some of Major League Baseball's umpires are. Earlier on Thursday, Laz Diaz started things off, and later in the afternoon, Dan Iassogna got into the act. And then...
The Toronto Blue Jays beat the St. Louis Cardinals 10-9 in their opening game, and got a little help along the way. With the Cardinals up 7-6 in the bottom of the 7th, reliever Adam Cimber faced second baseman Brendan Donovan with runners on first and second and two outs. On a 1-0 count, Cimber threw a pitch that looked like it was a foot off-the-plate. Iassogna gave him the call.
Check this out:
It was more than six inches outside. That's insanity. The count was 1-1 instead of 2-0, which completely changed the at-bat. Donovan wound up popping out to shortstop ending a rally.
The crazy part is there's absolutely no accountability for Iassogna missing that call. It was nowhere near the plate and he confidently called it a strike. And we'll just move on with absolutely nothing happening to him.
The Blue Jays wound up outscoring the Cardinals 4-2 the rest of the way to win the game 10-9.