Britney Spears Wants a Public Apology From the NBA
The Spurs won their first title a few months after Britney released her first album. Two dynasties born in 1999.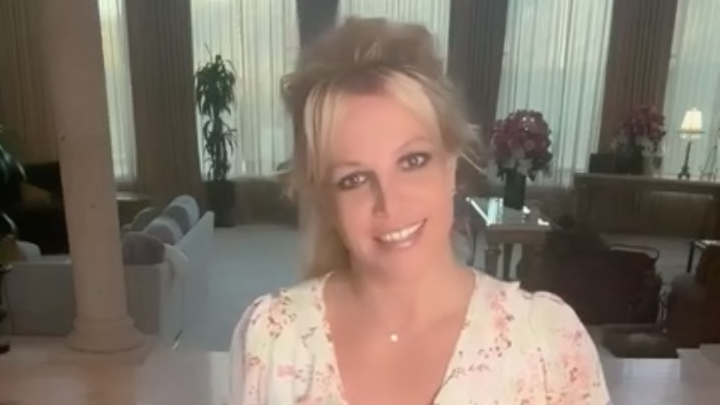 Britney Spears was recently involved in an incident with San Antonio Spurs #1 draft pick Victor Wembanyama. Spears ran up behind Wemby in a Las Vegas casino and tapped him on the back and had her hand pushed away by NBA security. She hit herself in the face and fell down. Spears addressed the incident in a brief video on Instagram late Tuesday, confirming that's exactly what happened and adding a little context.
Britney was clearly still shocked that security got physical with her as she recounted a story of being run over by teens during her earlier celebrity days. I have to say it's kind of surprising that Spears has never been in a situation where security got physical with fans who got too close. Considering how the detail with Wemby reacted to one small woman, you'd think Britney or NSync's security would have had to use force at some point during the TRL era.
The other big takeaway here is that Britney says she got an apology about a half-hour after the incident, but it sounds like she'd like something official from the NBA. Most franchises would take the opportunity to invite Britney to the home opener or be working to get a Britney Spears night on the schedule so that they can make a show of making amends. Turning Britney fans into Spurs fans seems like a smart move.
I'm not so sure about the Gregg Popovich-led San Antonio Spurs though. Even if they did win their first NBA title six months after ... Baby One More Time was released. I don't see what this shouldn't result in a new podcast with Spears and Tim Duncan about becoming stars in the late 90's. It could be the first podcast to combine sports and popular culture.
Anyway, NBA, Spurs, Wemby, whoever... give Britney the apology she deserves.