Tua Tagovailoa Suffers Scary Head Injury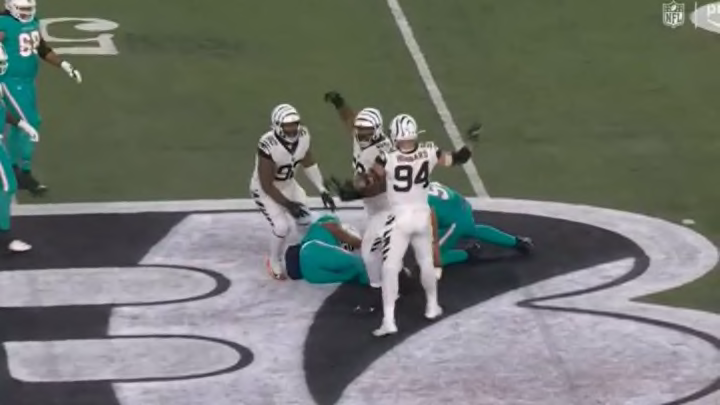 Tua Tagovailoa suffered what appears to be yet another ugly injury Thursday night. The Miami Dolphins quarterback was sacked by Cincinnati Bengals defensive tackle Josh Tupou and his helmet slammed into the turf. It was so bad his hands appeared to seize up.
Here's video, but beware, it's not pleasant:
Still images from it are pretty hard to look at:
In case you're wondering what's going on with his fingers there, we have an explanation:
That's incredibly scary and here's hoping he's OK.
In Week 3, Tagovailoa suffered what appeared to be a concussion when the back of his head slammed into the turf against the Buffalo Bills. Somehow he passed a concussion test and continued to play. There's a legitimate debate to be had as to whether he should have even been in Thursday night's game.
It's always terrible to see someone injured like this but it's made worse by the fact that Tagovailoa appeared to finally be finding his stride in the NFL. He's worked really hard to come back from the devastating hip injury he suffered in college and finally seemed comfortable in football's top level.
Again, we hope he's going to be OK.