Tormund Giantsbane Finally Makes Disc Golf Sound Cool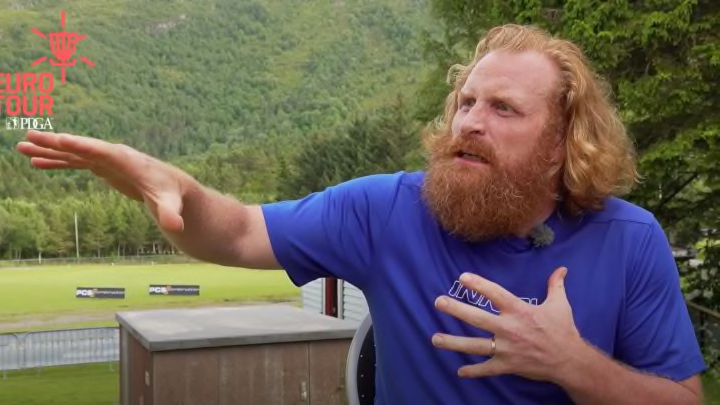 Disco golf is a growing sport that has the ability to shock and surprise you if you don't follow it. When you see a highlight from one of their tournaments you can see they draw bigger crowds than some golf tournaments and they have the capacity to geek. But even knowing all this, I still didn't quite get it. At least until today when Tormund GIantsbane showed up on YouTube talking about the rollercoaster of emotions you feel when let a disc fly.
Yes, Kristofer Hivju, the man who played the Wildling who loved Briane of Tarth, is an avid disc golfer. Professional even. Since 2020. This is the Game of Thrones spin-off that HBO should be focused on. I would 100 percent watch this man frolf every Sunday night at 10pm.