TJ Watt Punched Zay Flowers During Steelers - Ravens Game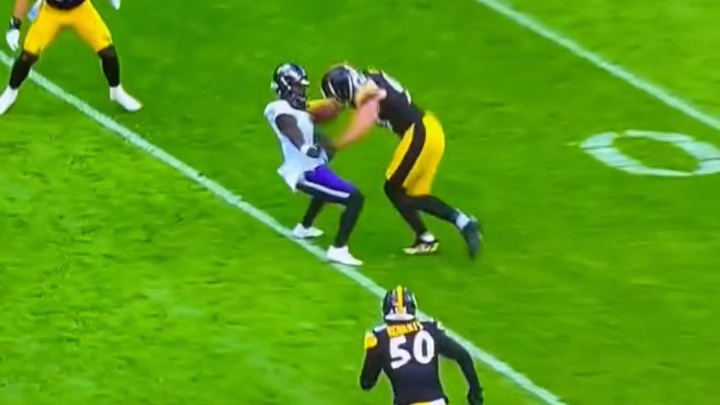 The Pittsburgh Steelers beat the Baltimore Ravens, 17-10, in Week 5. The Steelers came back to win a fairly boring game with a very eventful fourth quarter thanks to a lack of ball protection from the Ravens. Speaking of ball protection, Zay Flowers dropped a pass from Lamar Jackson earlier in the game and got punched by TJ Watt.
No, really, TJ Watt just punched Flowers while trying to break up a pass that had already been dropped. Though I'm not sure it should really matter. We see defenders punching balls while trying to cause fumbles all the time, but a straight up punch trying to break up a pass? Seems like you shouldn't be allowed to do that. Especially if you're going to miss and punch the receiver in the chest / neck / head area.
Flowers went down like he got punched. It's not what you would call a football move.
This is pretty clearly a punch, right? It seems fine-worthy at the very least. Or maybe punch intention comes into play here. Since it was a defensive punch and not a punch of physical aggression, it's OK.
Watt finished with two tackles, two sacks, two passes defensed and two QB hits. And this one punch.