Things So Bad in Denver the Backup Quarterback is Fighting With the Offensive Line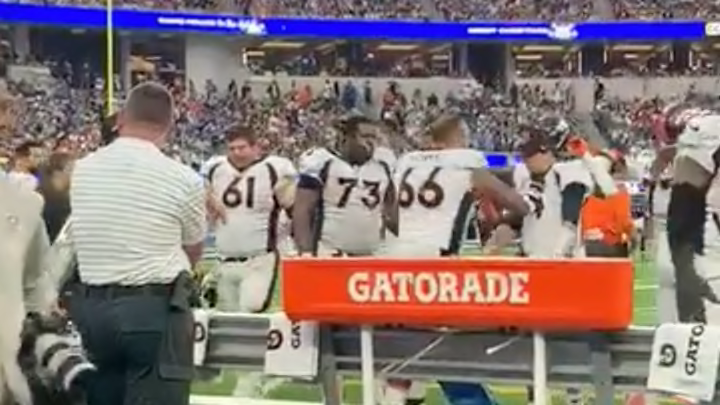 Fight /
The Denver Broncos' season from hell continued its downward spiral on Christmas and everything hit a new low as the Los Angeles Rams dropped 50 on their heads. It is impossible to describe how bad this season has been for Denver. So instead we present a sideline video of the Broncos' backup quarterback getting into a fight with the offensive line in the middle of Sunday's affair.
And here is the broadcast view of the immediate aftermath with Tracy Wolfson providing context.
Not great! And as if the situation couldn't get even worse, the offensive lineman who pushed Brett Rypien is Dalton Risner. Who is the starting center and also the Broncos' Walter Payton Man of the Year Award nominee. Things have gotten so awful within the team that the backup quarterback pushed the best guy on the team to a breaking point. All this was followed by Randy Gregory punching a dude in the head after the game.
Darkly hilarious for all us viewers and deeply, deeply depressing for anybody unfortunate enough to call themselves a Broncos fan.