Randy Gregory Punches Rams Guard Oday Aboushi After Loss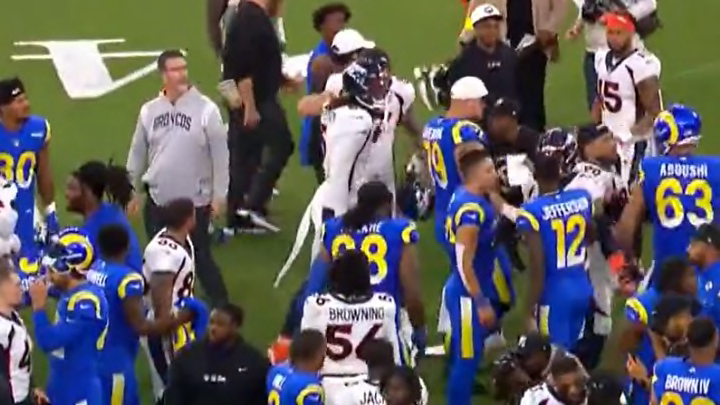 The Christmas spirit wasn't flowing through Randy Gregory after his Denver Broncos lost to the Los Angeles Rams 51-14 on Sunday. After the game as players were shaking hands, Gregory punched Rams guard Oday Aboushi in the face, leading to a scuffle.
Here's video of the incident:
And here's another angle:
To be fair, it was more of an open-handed punch than anything to serious, but it was still moronic. Randy, the man was wearing a helmet. What's the point of hitting him in the head? Aboushi also gets a knock for punching back on him when Gregory had his helmet on.
Not a great look for the NFL on Christmas.