Is Patrick Star the Next Announcer to Get an Enormous Contract?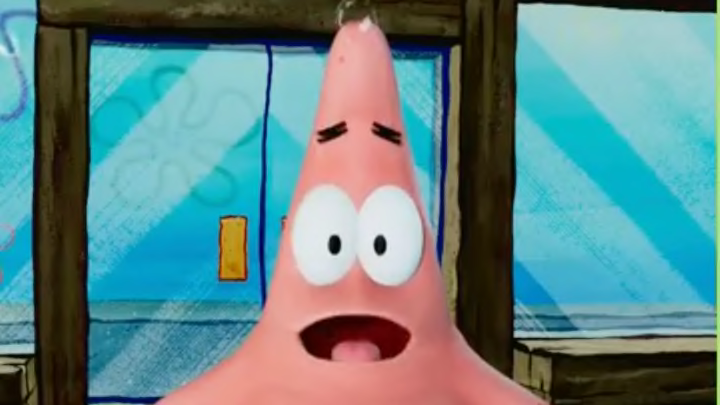 Yesterday's annual Nickmas game featured a very public humiliation for the Denver Broncos, who found a surprising new low by allowing a 50-burger to the Los Angeles Rams. The broadcast was predictably enjoyable for those seeking out something a bit different. Especially those hopelessly addicted to slime and other stuff that can be shot out of fake cannons.
The breakout star among several bright spots was Patrick Star, who joined the booth in the first quarter with Russell Wilson already down 10-0 and a bad interception under his belt. Given the opportunity to handle play-by-play duties, Star crushed it thanks to yet another turnover from Wilson.
It's a sliding scale, yet it's tough to imagine a lower low than "animated figure dunking on you during kid-friendly broadcast." But that's just how Star rolls. He's not going to sugar-coat things or pull any punches.
That's why my sources are saying he's going to generate a lot of interest from the networks despite a spotty record holding several different positions at the Krusty Krab. He's quick on his feet and interesting. And knows how to go viral.
With announcing salaries exploding all over the place, it wouldn't surprising if he secured one of those $10 million deals. Something to keep an eye on as the NFL pulls out all the stops to convert young fans.