'Ted Lasso' Nailed Hallmark Christmas Movies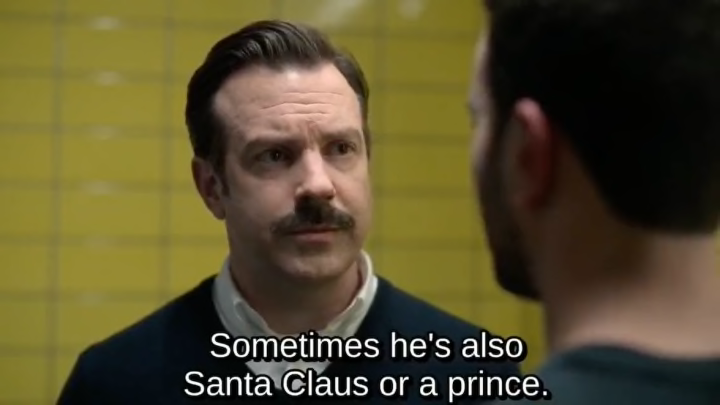 Ted Lasso has returned, starting its third and final season with two very long episodes. During the second episode, which dropped a night early on AppleTV, there is a scene where the eponymous coach played by Jason Sudeikis makes a reference to Hallmark Christmas movies and no one knows what that means because they apparently don't have those in England (or the various other places Richmond AFC players are from). This leads to Sudeikis explaining what a Hallmark Christmas movie is to Roy Kent (played by Brett Goldstein). It is the most perfect and succint explanation of the genre possible.
"Hallmark Christmas movie are films that feature women from the big city fallin' love with their childhood curshes. It's usually some fella that owns a Christmas tree farm. Sometimes he's also Santa Claus or a prince. They suck, but they're great. But they also mostly suck. But they're also kinda great. They're good with the sound off."
Yeah, that pretty much sums it up. I cannot wait for winter to start again. Then we can rewatch the Ted Lasso Christmas episode.