Taylor Swift Goes Crazy After Travis Kelce Touchdown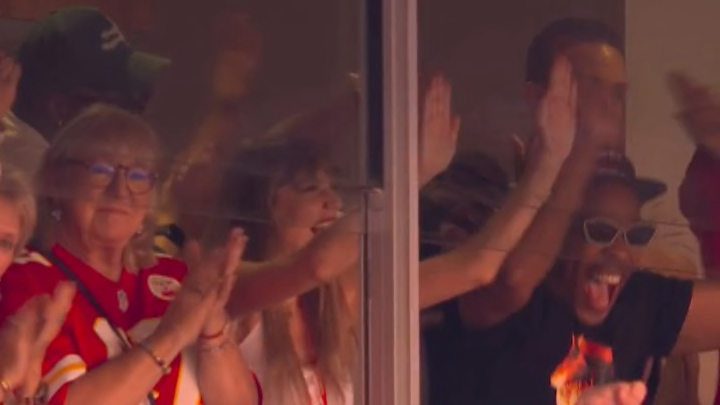 Taylor Swift and Travis Kelce set the Internet on fire on Sunday as she attended the Kansas City Chiefs' game against the Chicago Bears. Swift is sitting with Kelce's mom and has been really into the game, as the Chiefs are blowing out the Bears. In the third quarter, Kelce had a touchdown grab and Swift went absolutely crazy.
Check this out:
She's super into it. Good for her going all-in. Also, I think this puts to rest any questions as to whether or not the pair is dating. And, man, what a power couple. Arguably the most famous musician on the planet and one of the best tight ends in NFL history? The paparazzi have to be drooling. This relationship will either lead to wedded bliss or one hell of an album.
Here's another look at Swift's reaction:
There was definitely a, "Let's f---ing go!" in there. And a chest bump:
The Chiefs are absolutely punishing the Bears and lead 41-0 late in the third quarter.