Taylor Swift Hanging With Travis Kelce's Mom at Chiefs Game
Adam Schefter: "It's on."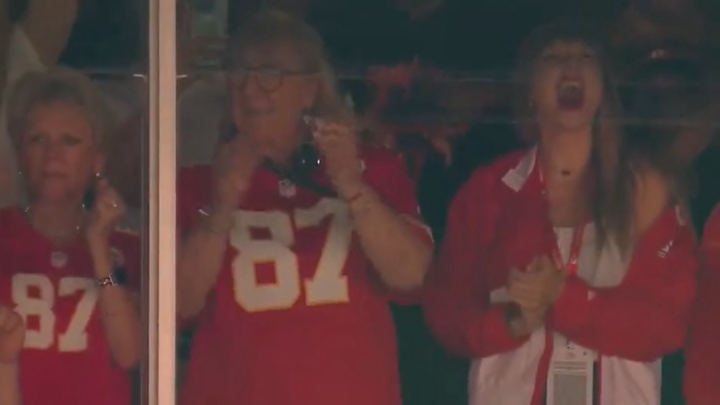 The Taylor Swift-Travis Kelce relationship rumors we know all too well will now escalate far beyond anyone's wildest dreams as the pop star is stationed in a suite at Arrowhead Stadium to watch the Kansas City Chiefs try to cover almost two touchdowns agains the Chicago Bears.
We believe Jordan Schultz was the first to harness all his news-breaking powers to bring this information into our consciousness.
And yep, there she is with Kelce's mom going nuts like someone who spent all afternoon refusing to calm down for being too loud in the municipal lot tailgate.
This is major news. Adam Schefter says it's on, whatever it's on means.
Kelce caught a third-down pass on the Chiefs' opening drive and the FOX broadcast did not do a cutaway shot to Swift's suite, which seems like a major opportunity missed and something they will quickly rectify going forward.
Look, we all believe in young love and these crazy kids but the songs we're destined to get out of this little friend-mance is going to be really interesting. No one in the history of music has ever written a moody breakup song about a tight end. We'd be lying if we said we weren't just a bit excited about the possibilities.