Shirtless Cowboys Fan Picks Fight with 49ers Fans, Loses Badly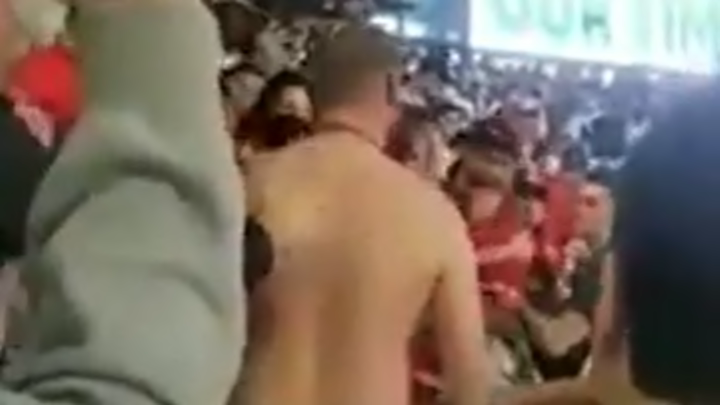 The Dallas Cowboys lost to the San Francisco 49ers on the field on Sunday 23-17. While the Cowboys fell short on the field, one super fan got dusted in the stands.
We don't know at what point of the game this happened, but a bearded Cowboys fan ripped off his shirt and appeared to challenge a section of 49ers fans to a fight. They obliged and promptly lit him up.
Check it out:
He asked for it and they gave it to him. Also, please note the random Chicago Bears fan in the crowd.
Just a rough day for Cowboys fans all around. First the game ended in ridiculous fashion. Then there was a parking lot brawl that broke out after the game was over. The folks in blue were taking Ls all over the place on Sunday.