Fans Brawl After Cowboys-49ers Game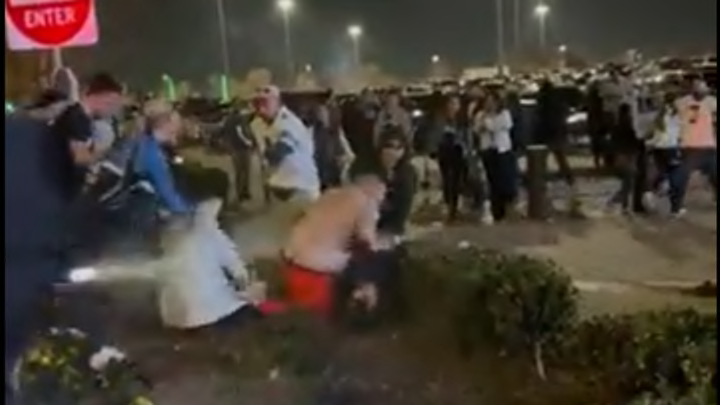 The Dallas Cowboys lost to the San Francisco 49ers in the Wild Card round on Sunday in horrible fashion. The 23-17 defeat clearly had people in their feelings and that was on display after the game as fans brawled in the parking lot.
Here's video of what happened:
It's hard to tell if this is Cowboys fans fighting among themselves or if there are 49ers supporters in the mix. It just looks like a mess of a brawl.
This comes after Cowboys fans threw garbage at their own players as they left the field earlier, so the team's supporters aren't exactly covering themselves in glory today.