PGA Tour Launching Tiger Woods-Rory McIlroy Tech-Heavy Team Golf League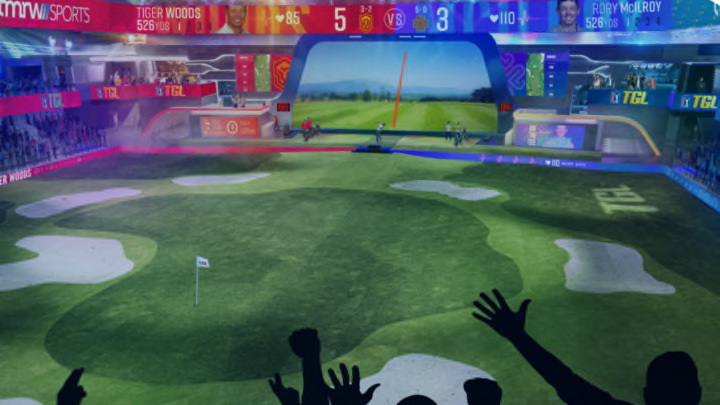 The PGA Tour took the offensive in their war against LIV Golf on Wednesday. The PGA Tour announced changes to player pay as well as a number of elevated events which will see purses of at least $20 million. And on top of that, they're going to get into more team golf with a new tech-infused made-for-TV team league involving Tiger Woods and Rory McIlroy.
The new league will feature six three-player teams competing in weekly tournaments that are designed to finish in two hours during primetime. It looks like the greatest virtual golf course ever.
As for the pay, all players will now make at least $500,000 a year if they are of a certain level and play enough events. There are many details to be worked out and explained, but for now it looks like the PGA Tour has watched and listened, and now responded. More money. Shorter rounds. If the PGA could guarantee a little extra family time then maybe some of the LIV golfers would consider coming back. Not that they're going to be welcome.
Better hope the guys behind the LIV Tour don't get bored.