Paul Finebaum Questioning Nick Saban's Resume Without Kirby Smart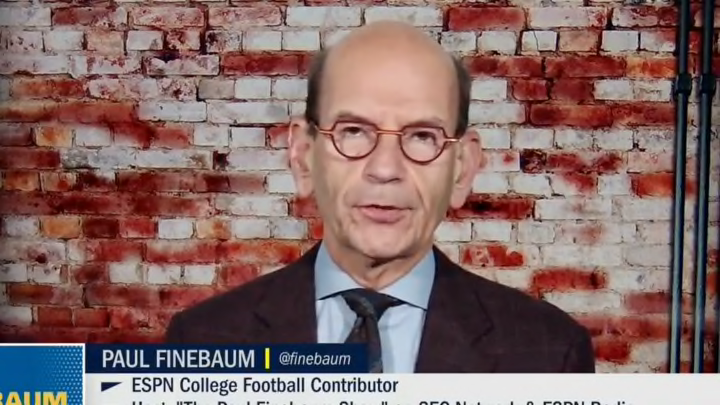 Paul Finebaum /
Kirby Smart has built a program to be feared in Georgia and seems well-positioned to keep things that way for a very long time. Smart's Bulldogs won the 2021 CFP National Championship, lost five defensive starters to the first round of the NFL Draft, and barely skipped a beat as they rolled to another chip last night by obliterating TCU. It is sometimes difficult to appreciate the enormity of the moment as it unfolds in front of us, but it was clear to anyone watching last night that we were witnessing the birth of a college football dynasty.
It is, then, inevitable that comparisons were immediately drawn to the other modern college football dynasy founded and led by Nick Saban. Paul Finebaum went on ESPN today to talk about the two programs and, for some reason, decided his angle was to call into question how much success Saban has really had without Smart by his side. Smart spent seven years as defensive coordinator for Alabama.
To directly answer Finebaum's question, Saban won three national championships (one with LSU and two with Alabama) without Smart involved in any fashion. Which is, you know, pretty good! Smart's ability as a coordinator surely helped but Saban is considered an all-time great for a reason. Punishing him for *checks notes* hiring good coaches seems like a bizarre way to digest Smart's success at Georgia.