Who Leaked Kirby Smart's Very NSFW Pregame Speech?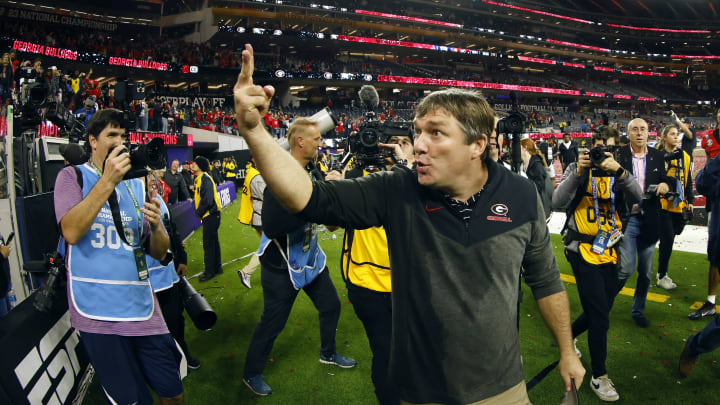 2023 CFP National Championship - TCU v Georgia / Sean M. Haffey/GettyImages
Kirby Smart and the Georgia Bulldogs won their second consecutive college football national championship on Monday night, destroying the TCU Horned Frogs, 65-7. If the audio below is actually Smart's NSFW pregame speech then it's no wonder the Bulldogs rolled.
We haven't seen such an unassuming potty mouth since Buster Bluth started bagging on the old lady.
Jokes aside, who leaked this audio and why? Since it's 2023 it is not out of the question to assume there were probably competing documentary crews in the locker room, but this kind of thing rarely makes its way out of the locker room for obvious reasons. This is pure locker room talk and is 100 percent not meant for the general public. For someone to actually record Smart without his knowledge and then leak it is a huge breach of trust.
It will be interesting to see if the school just ignores it and waits for the news cycle to wash it away or releases a statement of some kind. In the meantime, set this audio as your alarm when you have a big meeting later in the day. Real or not, it should get your blood pumping.