Patrick Mahomes Pulls Travis Kelce Away From White House Podium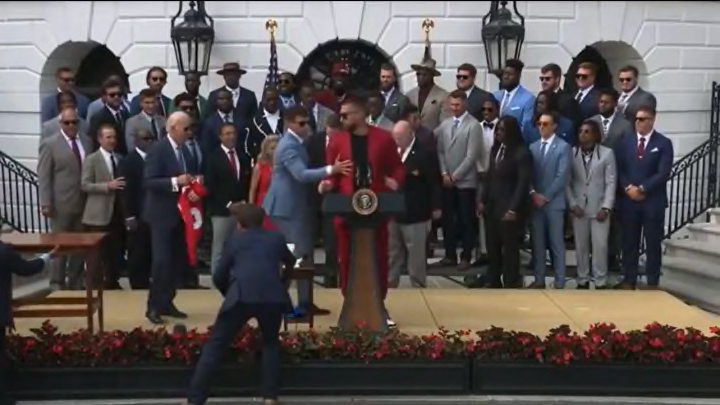 The Kansas City Chiefs are at the White House to celebrate their Super Bowl LVII win over the Philadelphia Eagles. It seemed everyone had an enjoyable time, except Travis Kelce, who badly wanted to get on the mic at the presidential podium. Patrick Mahomes prevented that.
At one point after taking a picture with Joe Biden holding a No. 46 Chiefs jersey, Kelce walked toward the podium, put both hands on it and started to speak. Mahomes was quick to yank him away, playing defense for a change.
Here's video of the incident:
Obviously that's a scripted moment between the two longtime teammates. It's no less funny. Especially because Kelce tends to make waves every time a microphone is in his face.
Just two NFL teammates laughing it up at the White House.