Travis Kelce: 'Burrowhead My Ass'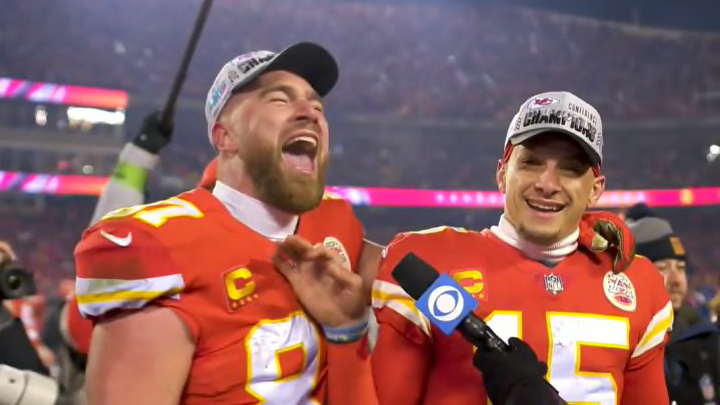 The Kansas City Chiefs beat the Cincinnati Bengals 23-20 in the AFC Championship Game and Patrick Mahomes & Co. are headed back to the Super Bowl. After the game, Travis Kelce was quick to bury the emerging narrative of Bengals quarterback Joe Burrow owning the Chiefs. Kelce wants the "Burrowhead" term ended for good.
Here's Kelce after the game, interrupting a Mahomes interview to make his stance known:
This all started last week as the Bengals were topping the Buffalo Bills and cornerback Mike Hilton Jr. pointed at the camera and said, "Well see you all in Burrowhead."
The Bengals had beaten the Chiefs three consecutive times heading into the AFC title game. They won during regular season contests in Cincinnati in each of the past two seasons and won the AFC Championship Game at Arrowhead last season. The Chiefs got him this year.
It has become increasingly clear that Mahomes and Burrow are the NFL's best two quarterbacks and will be facing off a lot over the next decade.