Mile High Stadium Caught on Fire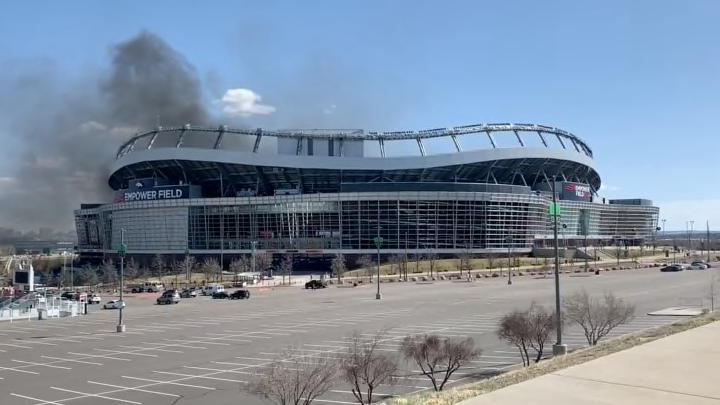 Empower Field at Mile High /
Empower Field at Mile High, home of the Denver Broncos, caught on fire on Thursday. It is unclear how the fire started but video shows smoke billowing out of the stadium and pictures revealed that the third level of seats and the suite area appeared to catch aflame.
The fire was brought under control fairly quickly by the firefighting crew that arrived on the scene.
Insane stuff, and once again we wonder how it is possible for concrete to catch on fire like this so often. The Superdome had a problem with fire and so did the Florida Gators' stadium.
Thankfully, just as with those two incidents, nobody was injured at Mile High. A statement from the official Twitter account: