Michael Irvin is Back on NFL Network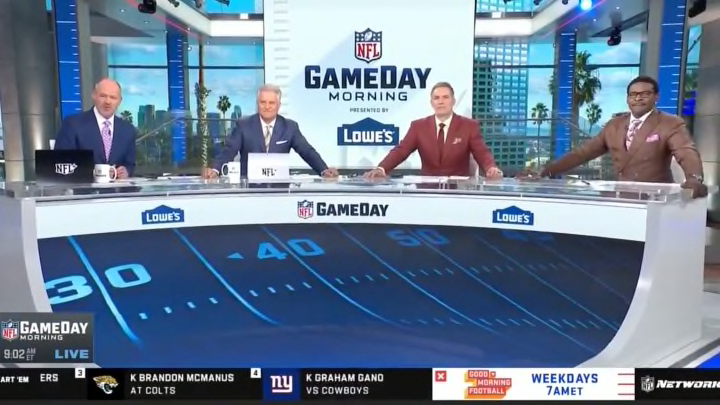 Michael Irvin and Co. /
It has been roughly eight months since Michael Irvin last appeared on NFL Network. He has not been entirely absent from the sports media realm during that time. The former Dallas Cowboys receiver became one of Skip Bayless' new debate partners on Undisputed in August. But Irvin hasn't been on NFL Network airwaves since he got yanked from Super Bowl coverage at the last second back in February.
In case you don't recall, Irvin was accused of misconduct by a Marriott Hotel employee. NFL Network took him off-air ahead of the Kansas City Chiefs-Philadelphia Eagles Super Bowl in Arizona. Irvin filed a $100 million defamation lawsuit against Marriott afterwards and has been locked in a court battle since. Early on Sunday morning, Irvin reached a settlement on the lawsuit and thus was allowed to return to his old spot on NFL Network.
Here's his first intro in nearly a year.
The Dallas Morning News was first to report that Irvin reached a settlement, and in addition noted Irvin had been receiving paychecks from NFL Network despite being off-air all these months.
The highest-energy Cowboys analyst is back on television. For a while there it didn't seem super likely he'd be back at NFL Network but it seems both sides are fine with how everything unfolded.