Odell Beckham Jr. Got Away With One When He Lowered His Helmet and Gave Kerby Joseph a Concussion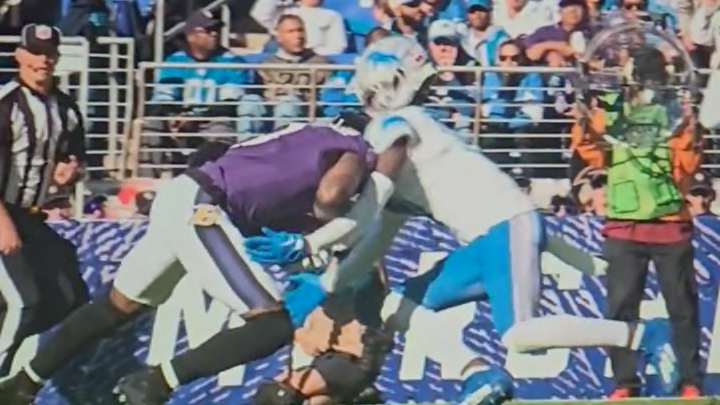 Kerby Joseph suffered a concussion during the Detroit Lions' Week 7 game against the Baltimore Ravens. Baltimore had a 38-6 lead in the third quarter when Joseph lined up Odell Beckham Jr to make a tackle and Beckham Jr. responded by lowering his head and hitting Joseph right in the facemask with his helmet.
Jospeh was taken out of the game and evaluated for a concussion. Beckham was not flagged on the play, despite the fact that he lowered his head and initiated the helmet-to-helmet hit
Joseph was leading the Lions in tackles when he got hurt, but was still having a rough day. Earlier in the afternoon lineman Ronnie Stanley drove Joseph all the way off the field and into a camera man while blocking for one of the Ravens first touchdowns of the day.
Things haven't been much better for Lions fans as their team never showed up in Baltimore. Just an incredibly rough day all along for the Lions and anyone associated with the team.