Jalen Hurts Told Nick Sirianni to Knock It Off During the Super Bowl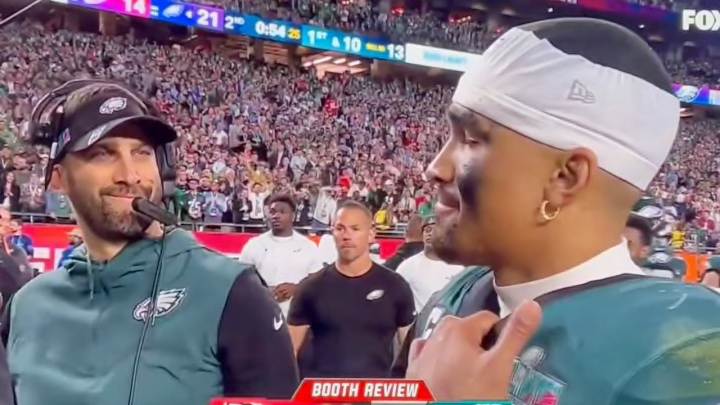 Jalen Hurts and DeVonta Smith had a big play wiped out by instant replay late in the first half of Super Bowl LVII. As officials took an especially long time reviewing the play to make sure no angle was left unwatched during the most watched broadcast of the year, Eagles coach Nick Sirianni motioned to someone, possible the officials, to come back. Hurts quickly grabbed his coach's arm and pulled it back down.
For those of you wondering who the adult in the relationship is, it appears to be Hurts. Perhaps he didn't want Sirianni to antagonize the officials. Sirianni then flashed one of those ain't I a stinker smiles.