Internet
Did a Street Shark Really Make Landfall in Florida During Hurricane Ian?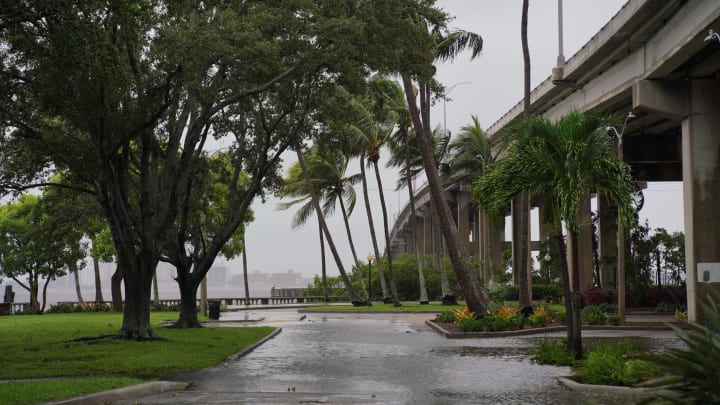 Hurricane Ian hits Florida / Anadolu Agency/GettyImages
Hurricane Ian made landfall in Florida today. While most videos show the horrible destruction of the storm, one resident of Naples, Florida allegedly captured video of an actual shark swimming on a city street during the storm. The question is, is it real this time?
I say it might be real this time because a shark swimming in the streets during a major weather event is nothing new. The only difference is it is usually a photoshop. Most specifically the one on the left of the tweet below.
That picture has been used for so long that there's a Snopes article about it that is over a decade old. Whether it is real or not, the misinformation is already flowing as someone has ripped the video above and claimed it was taken in Fort Myers while sending it to Greg Gutfeld and Barstool Sports.
Naples and Fort Myers are about an hour apart. And it was the second version of the video that was picked up by verified Twitter users.
If you have ever seen this video before today, please let us know. We want to confirm that this street shark is both real and recent.