There's Another Awesome Overhead Highlight of Bijan Robinson Going Around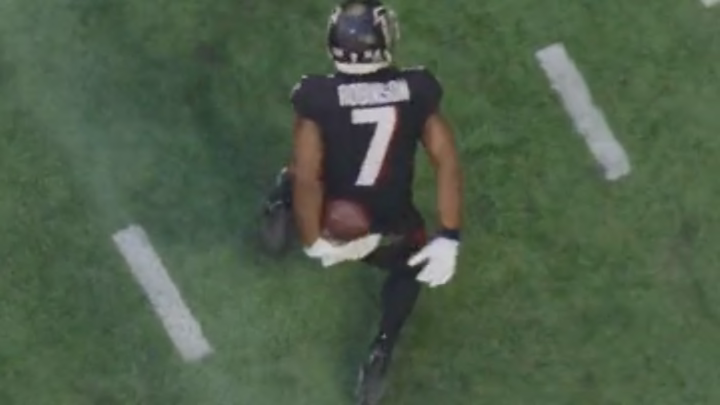 Credit where credit is due. The Atlanta Falcons know they have something special in Bijan Robinson and need the coolest presentation methods to truly capture the type of brilliance he promises to put up over the next five years. Including an overhead camera straight out of a video game that can capture all the special things he's doing out here. That aerial look at his Week 2 run against the Green Bay Packers went super viral for good reasons and Robinson was up to some new tricks yesterday in a 21-19 victory over the Houston Texans.
Between this and the Myles Garrett dribble leading into a sack, we can safely say that football is now basketball.
Robinson was actually held in check pretty well by the Texans, carrying the ball 14 times for 46 yards. But this six-yard touchdown reception is the type of highlight that can make people forget about those one- and two-yard plunges.
Unless you're a Pop Warner football coach who cannot bear the sight of anyone, regardless of skill level, carrying the ball around without abandon.