Latest NFL Leads
Dolphins And Bills Fans Brawl in Parking Lot at Hard Rock Stadium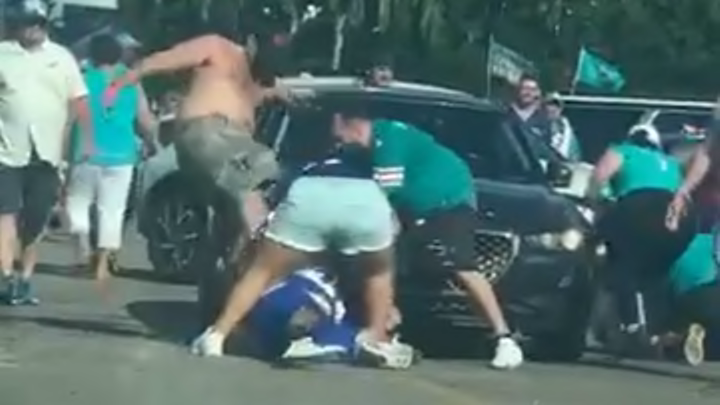 The Miami Dolphins beat the Buffalo Bills 21-19 in a tense game on Sunday. It was a hell of an NFL contest, one of the tightest of the year. But tensions flared during the game, both on the field and in the coaching booth. It turns out things got crazy in the parking lot as well.
Video has surfaced of Dolphins and Bills fans fighting in traffic as fans exited the parking lot. A number of Dolphins fans actually stomped and kicked a Bills fan once he was down on the ground in an ugly scene.
Here's video:
The shirtless dude in the camouflaged cargo shorts needs to be arrested. That is flat out ridiculous.