Josh Allen Rips Christian Wilkins' Helmet Off During Bills-Dolphins Game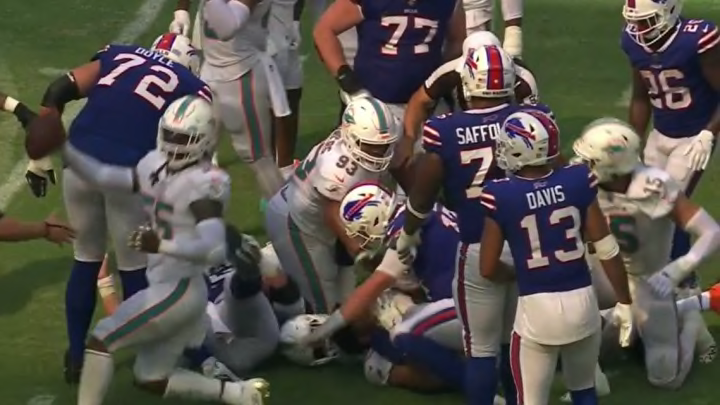 The Buffalo Bills and Miami Dolphins were locked in a tight battle on Sunday and tempers flared. Dolphins defensive lineman Christian Wilkins had a few borderline hits during the contest and finally Bills quarterback Josh Allen had enough. Allen ripped Wilkins' helmet off after what he thought was another dirty play.
Here's video of what happened:
Allen was hit with a 15-yard penalty for this in the middle of an important fourth quarter drive. He lost his cool, something an NFL quarterback simply can't do in an important situation. Wilkins has a bit of a reputation for dirty play, but Allen took the bait.