Denver Broadcasters Blast Broncos, Apologize to Viewers For Terrible Game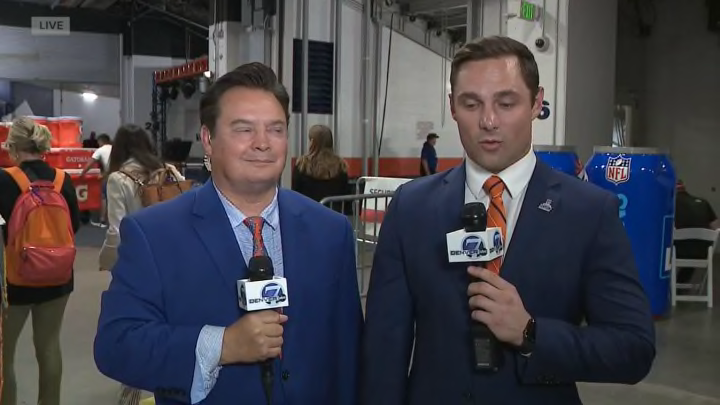 The Denver Broncos and Indianapolis Colts played one of the worst NFL games in recently memory Thursday night. The 12-9 overtime win for the Colts was so bad, a local broadcast team in Denver apologized to viewers for what they had just witnessed, then blasted the Broncos' performance.
Denver7, the local ABC affiliate, aired the game locally. The station hit the air after time expired and sports anchors Troy Renck and Nick Rothschild had their knives out. Rothschild began by apologizing to viewers for what they had just seen. Then Renck opened up on the team from head coach Nathaniel Hackett to quarterback Russell Wilson. Rothschild was there for the pile-on. They did not pull any punches.
Check this out:
I'm not sure I've ever seen a local broadcast duo go that hard on a home team after a game. That was absolutely brutal. And totally deserved.
Things got so bad Thursday night, thousands Denver fans bolted for the exits at the end of regulation. They didn't even stick around to see if their home team could pull out the win in OT. And Richard Sherman was visibly upset with Wilson's performance.
It was an awful night of football.