Browns Screwed By Referee Calling Amari Cooper Out of Bounds on Obvious Touchdown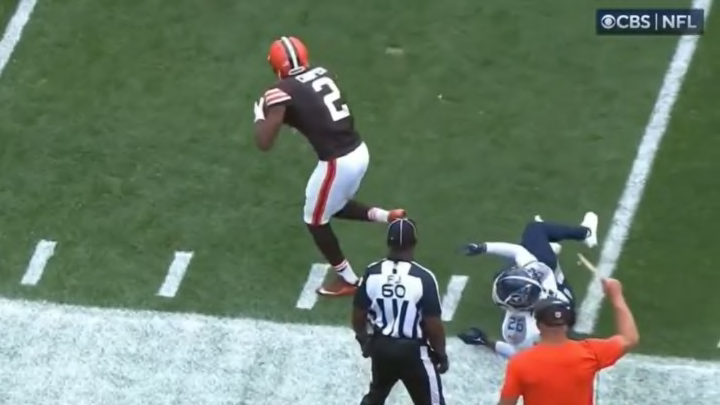 The Cleveland Browns have enough problems to deal with, but the referees are still making things harder for them in Week 3. After losing Nick Chubb to a season-ending injury they had to turn to Kareem Hunt, who was not employed last Sunday.
Then there's the whole Deshaun Watson thing. Their high-priced, high-profile quarterback has been horrible and he's even throwing passes in the wrong direction. And when he does complete a pass, like he did to Amari Cooper here, officials step in to say Cooper was out of bounds and wipe away a touchdown. It's often hard to overcome something like this.
There's just nothing out of bounds there. It's not even close. The referee was right there. And the call changed this from a 60-yard touchdown pass to a 25-yard completion and the Browns had to settle for a field goal a few plays later. Cleveland still leads the Titans, but the lead could have been bigger.