Zach Wilson Reminds Jay Williams of a Spoiled Child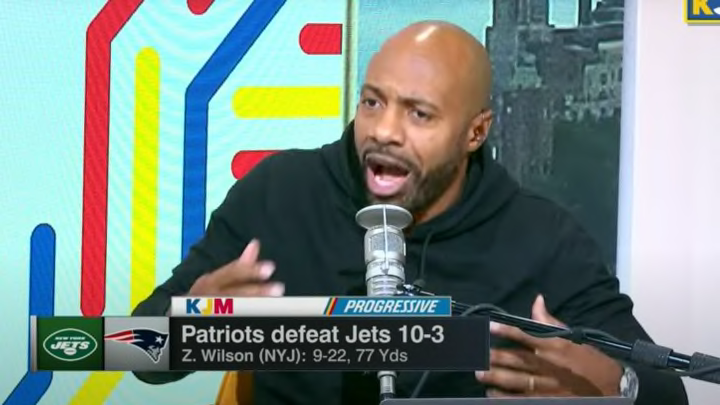 Jay Williams /
Zach Wilson is firmly in the crosshairs of all critics and pundits today after his exceptionally poor performance against the New England Patriots on Sunday and his attitude postgame. Wilson did not pay the reporters the kind of lip service we expect from starting QBs and instead refused to take any sort of accountability for his 77-yard performance in which he had fewer completions than the team had punts on the day.
That means Monday has turned into a palooza of slamming Wilson on every sports program you can find. Jay Williams obliged in his own way on his radio show today alongside Keyshawn Johnson and Max Kellerman, saying Wilson reminded him of a spoiled child with the way he acted after yesterday's loss.
"You know why Zach Wilson is not the answer for them at quarterback, Max? He's no damn leader. A leader falls on his sword 24/7... Yesterday, when the Jets lose the game and the defense holds the opposing team to three points through the entire game until the punt return, and you ask your quarterback, your "leader of the team," do you feel like you let the defense down and he says no? He reminds me of a spoiled child."
Yeah. Suffice to say things are not great for the Jets right now. Bill Belichick remains a thorn in the side of the franchise.
The tough part of it all is that New York doesn't have an easy answer, either. Joe Flacco or Mike White are there but probably aren't going to be that much better than Wilson and are not long-term answers by any means. The team has already won too many games to end up in a position to grab a good QB prospect. The Jets want to avoid any sunk cost fallacies but they have to stick with Wilson because the potential payoff is much greater than any other alternative right now.
But if Wilson loses the locker room, they don't have a choice. The team will have to figure something out, and they're approaching that breaking point much faster than anyone could've imagined.