Which 'Love Actually' Couples Would Have Lost the Most Money on Crypto? "Love Actually" London Premiere - Arrivals / Tim Whitby/GettyImages
Love Actually is nearly 20 years old according a new special that looks back at the movie which came out in 2003. A lot has changed over the last couple decades. First, Love Actually became deeply problematic. Second, crypto was born! That's it really. Those are the two things.
And while there are no plans for an actual sequel to Love Actually, we can still imagine how digital money would have affected the lives of the characters we all know and, um, love? Actually, let's say tolerate. Much like a conversation about crypto which many of these people would definitely be into in 2022. With that rock solid setup in mind, here's the Love Actually crypto fanfic you didn't know you needed.
Billy Mack and Joe
Having originally come up with the concept of "Christmas is All Around," manager Joe is always on the look out for potential money-making opportunities. Billy Mack appeared in an FTX ad during the Super Bowl last year performing the latest version of the song, "Crypto is All Around." Celebrities like Tom Brady, Matt Damon and Larry David also appeared in the ad, jokingly panning the song as an ugly cash grab that had no chance of succeeding. It was all very cute. While the media is reporting that Billy Mack lost his shirt in the latest crash, both he and Joe were spotted in the Bahamas having dinner with Tom and Gisele during Training Camp so there are rumors that Billy Mack may have gotten his money out in time. This is of course nothing more than a rumor.
Daniel and Sam
After Joanna returned to America, Sam turned to the Internet where he found a community of likeminded young men who were also angry about the women they couldn't have. Many years later he's still single, living in his stepdad's house. And is really into Tesla despite the fact that he does not have a driver's license. His entire life savings is tied up in Dogecoin. Meanwhile, Daniel passed on a second date with Carol because he just wanted to stay home and watch Titanic and mourn his wife. He owns no crypto, but does have a ticket for the opening night showing of Avatar: The Way of Water.
John and Judy
If you've only seen Love Actually on basic cable, you have no idea who these people are. They're no longer standing in on porn shoots, but they do still have a lot of time for small talk which leads to a lot of conversations about meme stocks they've heard about. They don't know what any of it means or actually get involved, but they think GameStop sounds like a fun place.
Mia
Much like your local art gallery, the Internet is full of dark corners for doing dark deeds and Mia now runs a very successful OnlyFans account. She's amassed a large following, matching fortune, and been the subject of multiple extremely frivolous Daily Mail cover stories. The latest because her crypto fortune is now gone and she's gone back to work as Harry's secretary. She's pretty sure she can convince him to buy a line of erotic NFTs.
Jamie and Aurélia
After his latest book failed to sell, Jamie and Aurélia had to move in with her father and sister in Portugal. Not because he's broke, but because he thought it would good inspiration for his latest story about a non-English-speaking housekeeper who can't help but fall in love with her handsome British employer. Or at least that's what he told Aurélia. Portugal is actually a haven for European Bitcoiners and Jamie is currently ignoring his work so he can fight against the proposed 28 percent crypto gains tax.
Rufus
We learned almost nothing about this weirdly Mr. Bean-esque jewelry counter employee during Love Actually besides the fact that he's willing to pull a fast one on airport security a year after 9/11. Would it surprise you to learn he's a venture capitalist and one of the white whales Eric at Pierpoint has been chasing for years? Unfortunately, whenever he calls about crypto he only ends up getting meetings with Kenny.
Juliet, Peter and Mark
Juliet is very into crypto. She's into all the newest things. Like when her new husband's best friend who appeared to hate her during the rehearsal dinner suddenly showed interest in her five minutes after her wedding. So she's not afraid to buy all the newest shitcoins or kiss a guy in the middle of the street when her husband could have easily been watching out the window as he was trying to get a better look at the full chorus that showed up to his house to sing carols. Luckily, Peter's not the type to get up and look. Or notice his laptop is always open to web pages about something called "blockchain."
He didn't notice half the guests at his wedding showing up with musical instruments. He didn't notice his best friend was in love with his fiancé. He's certainly not going to notice that his account was hacked by Mark and he was cleaned out months ago. Which made the crash very convinient for Mark as he saw something else of Peter's he liked - his money - and decided to go for it. Many transfers later he was able to withdraw the money, which he used to buy Peter and Juliet an all-inclusive 20th anniversary vacation. While they were away he rented out their flat on AirBnB.
Colin
Literally backbroken from sex, Colin only has enough in his pocket for some Budweiser because he's an out of work caterer on permanent holiday overseas suddenly relying on the American healthcare system. Along with his beautiful American friends, he doesn't even have money for pajamas. He has no idea what crypto is, but says it with a funny accent.
Sarah and Karl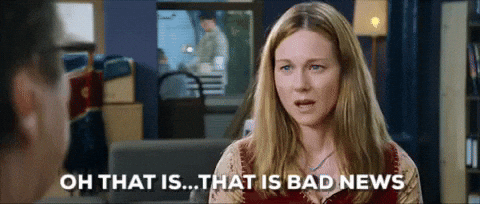 Addicted to her phone, Sarah spent most of last year staring at her crypto wallet in between phone calls from her brother. She did not have a good time over the last few months. The same thing happened to the staff at the psychiatric hospital where Sarah's brother Michael lives, which explains why he's able to spend all god damn day calling her. Karl, who we know nothing about besides the fact that's he super hot, probably also lost money on crypto, but who cares? Not all the characters have to be three-dimensional.
David and Natalie
Days after he inspired a nation, Prime Minster David had to resign because he was dating a member of the household staff at 10 Downing Street shortly after he was appointed to the position. Feeling canceled before the term existed, David spent the next couple decades becoming a controversial and opinionated political commentator. In 2019 he launched his very own shitcoin which his legions of loser followers ate up. Natalie moved back in with her shitty ex who eventually lost all his money creating fake verified David Twitter accounts.
Harry and Karen
Harry has been approached with a great opportunity to buy a very trendy coin, but never actually does it because Karen, like the Ghost of Crypto Future, correctly assumes he wants to buy the coin and knows it will lead to financial ruin. Their marriage is still on rocky ground because of the time she got mad at him for cheating, which he never actually got a chance to do in the movie even if the writer and director say we're supposed to infer it happened. Yet again, Harry's totally justified guilt keeps him from ever going through with it. Unfortunately, he never actually explains that he didn't buy the coin so he hides the fact that they aren't broke and their relationship continues to deteriorate and the grandkids don't get store-bought lobster costumes for the Nativity play this year.
For more on Love Actually, check out our latest podcast.