What if Tom Wambsgans is Marshall Eriksen in an Alternate Timeline?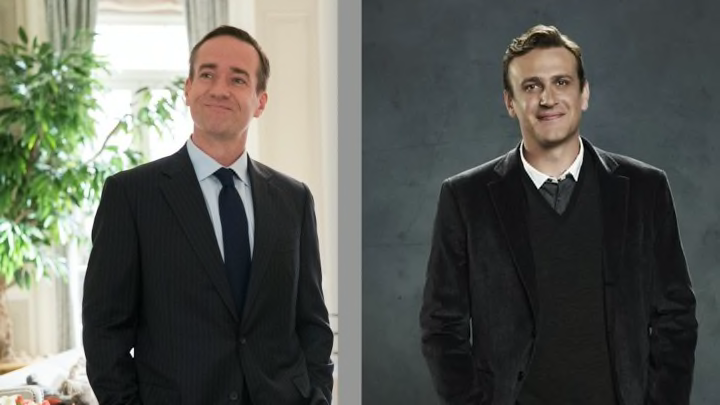 Tom Wambsgans and Marshall Ereksen... separated in Minnesota. /
Succession is one of the best shows on television and one of the best characters on the show is a man named Tom Wambsgans, played terrifically by Matthew Macfadyen. Recently, I realized that Tom is a lot like another television character that I always liked - Marshall Eriksen.
Tom is a tall mid-westerner as Macfadyen is 6-foot-3 and his character is from St. Paul, Minnesota. Jason Segel, who played Marshall on How I Met Your Mother, is 6-foot-4. Marshall is from St. Cloud, Minnesota. Both have insatiable appetites.
Then there is the legal background. While Tom's mother is a highly respected lawyer in the Twin Cities, Marshall became a lawyer, and eventually, a New York State Supreme Court Judge. If these two characters existed in the same universe, it's likely Marshall will end up hearing a case involving Tom and ATN. It's also likely they would have gotten along.
For one, they both love getting physical. Marshall happily slapped his friend Barney throughout How I Met Your Mother's run. Tom just wants to fight his friend Greg like chickens.
Or they could discuss their families. Both Tom and Marshall moved to New York City and ended up marrying redheads and both dreamed of having families of their own. Marshall got his kids in the future of HIMYM and Tom might too if neither he or Shiv die or end up in a long-term coma.
Or - hear me out here - Tom is Marshall in another timeline. Imagine Marshall went to Cornell and Tom went to Wesleyan. Who knows what Tom might have done with a liberal arts degree and a woman like Lily Aldrin by his side? Or what Shiv Roy might have done to corrupt our boy Marshall?
It's the kind of thing that bad blog posts are made of.