Victor Wembanyama Looked Pumped to Avoid Houston Rockets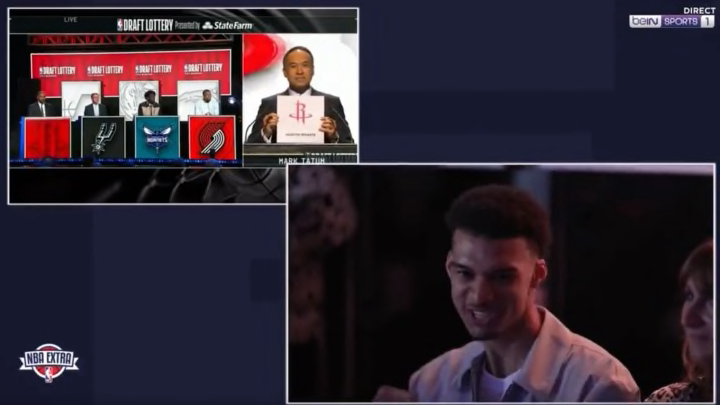 Victor Wembanyama /
Last night's NBA Draft Lottery revealed Victor Wemanyama will be a San Antonio Spur as Gregg Popovich's franchise landed the top overall pick in June's draft. Several franchises were left quite disappointed but Wembanyama himself seemed happy to end up with the franchise best-known for developing foreign, and especially French, talent.
Video from the French broadcast of the lottery began to circulate on Wednesday morning and Wembanyama was caught fist-pumping after the Houston Rockets got the fourth overall pick, taking them out of the running for the generational big man.
This does not necessarily mean Wembanyama was stoked to avoid Houston. Although it would be hard to blame him given the trainwreck they've been since trading James Harden and the fact that the new head coach was the only candidate available who was also involved in a recent sexual scandal. He very well could have just been getting more excited about the growing possibility of going to the Spurs.
But that's no fun, is it? And Rockets fans are already taking it personally. Players, too. Jabari Smith Jr. tweeted about this exact video and will likely be looking to dunk on Wembanyama at the next opportunity.
This interstate rivalry is only getting spicier. Maybe. It's unclear if Wembanyama is a trash-talker. If so, things could get quite entertaining.