'Undisputed' Is Winning the Offseason
FS1 is changing strategy, and it could work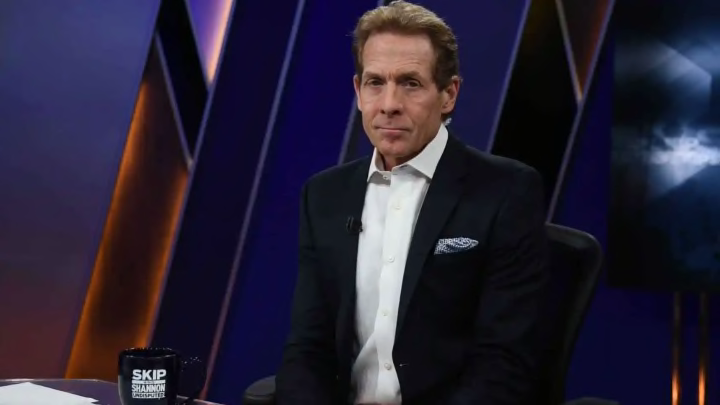 A few months ago when Shannon Sharpe said his tearful goodbyes during a farewell to Undisputed, there was tremendous uncertainty about the show's future and Skip Bayless' relevance going forward. It was the end of an entertaining partnership as the duo had real chemistry and was just volatile enough to create an uncomfortable viral moment with some reliability. It's hard in any industry to pull off a plug-and-play because people don't like change. In this specific case public consensus, as evidenced by perhaps too many speculative posts, was built around the idea that FS1 would try to replace Sharpe with a single person. And identifying who that could be was a bit difficult.
But we now know that there's a different plan in place. Richard Sherman will step into the debating chair up to a 100 times, mostly during football season. Bayless' longtime friend Lil Wayne will take the Friday shifts. Rachel Nichols has been tapped as regular panelist. Executives are next targeting either Keyshawn Johnson or Michael Irvin.
Individually, none of those names can fill the hole left by Sharpe. But combined they are a formidable and interesting group, signaling that the network's premier argument show will be learning some new tricks in its relative old age. They aren't necessarily reinventing the wheel, but they are tossing some different fuel in the engine to get different performances.
With the caveats that Undisputed is not for everyone and these moves probably won't dig into First Take's impressive market share, it's hard to imagine a better summer on the transaction wire for a property that was essentially in a do-or-die situation. At first the prolonged layoff may have been cause for concern. Now even casual viewers will find some curiosity in tuning in to see how this new era is going to play.
Bayless will have the opportunity to play off many divergent personalities and the starting lineup will help focus discussion. At the very least we should see an influx of people on television discussing topics they actually care about. If this sounds like the bare minimum, that's because it is. Yet sometimes it's never cleared.
So in summation: this is been an impressive month-plus of maneuvering. FS1 is setting itself up for the best chance at success. If that happens and what it looks like remain to be seen. But hands up here, things have gone much better than expected.