Finding Skip Bayless a New Debate Partner Might Be Harder Than We Thought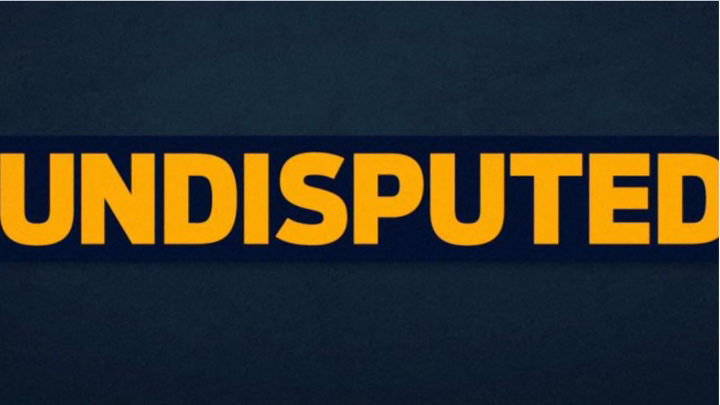 As soon as Shannon Sharpe had wrapped up his final goodbyes on the June 13th edition of Undisputed, there were two pressing questions. One, who would ultimately replace him across the desk from Skip Bayless. Two, how long would that process take. Plugged-in sources indicated that it might be a longer hiatus than most were envisioning at the time and Bayless confirmed they'd be using the entire runway to football season with a tweet a few days ago announcing there wouldn't be any new episodes until August 28.
On one hand it makes all the sense in the world to take the appropriate time to get it right and re-launch right before the NFL season begins. The second half of summer is notoriously slow content-wise and many shows take it a bit easy during these stretches with their versions of load-manangement. On the other, a new report from Front Office Sports' Michael McCarthy raises some questions about just what's happening behind the scenes as FOX Sports looks to find a complement for its most notorious pundit.
Instead, the risky two-month layoff was driven by Bayless and FS1 management's inability to find a replacement for Shannon Sharpe, said sources. 
There are plenty of potential Sharpe successors, ranging from the laid-off Keyshawn Johnson and Max Kellerman at ESPN to FS1 personalities LeSean McCoy, Nick Wright, Emmanuel Acho and Joy Taylor. 
But not many on-air talents want to take the hot seat opposite the domineering Bayless. To make matters worse, Bayless has the final say on everything internally at "Undisputed." 
So any Sharpe successors must walk into Fox's Los Angeles studio knowing they will not be his equal either in salary or the show's direction.
In summation: this is great television real estate for someone looking to boost their visibility. They just might not like the neighbors.
First Take, according to reports, already enjoys roughly 2.5-3 times the audience of Undisputed and Sharpe was perhaps the perfect Robin to Bayless' Batman. Skip is out there trying to keep interest going, taking aim at Charles Barkley and teasing more Lil Wayne and whatever else can briefly win the war for attention. A splashy new voice, like Max Kellerman or Keyshawn Johnson could make a dent. But McCarthy's reporting makes one wonder if either of them would like stepping in knowing they are second fiddle.
Disappearing from the public eye for 2.5 months is a risky proposition, even for an established brand, because there's never been greater competition. Perhaps there's been a master plan and it's just going to take a while. Or perhaps scramble mode has been engaged.