'Undisputed' Announces Return Date in August
It will be back on August 28, but Shannon Sharpe's replacement is still unknown.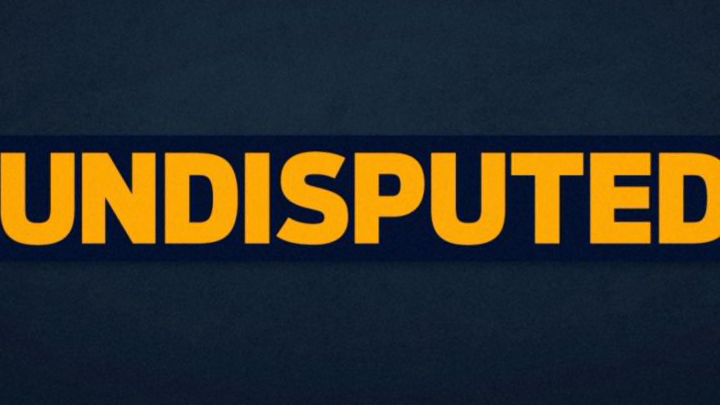 Undisputed /
Shannon Sharpe signed off on Undisputed for the final time on June 13. The next day the show went on hiatus as Skip Bayless took what we assume was much-needed PTO and the higher-ups were tasked with finding Sharpe's replacement. They have not done that yet, as far as we know, but there is now officially a return date scheduled for the show.
The Undisputed Twitter account announced it will be back on air on August 28 and debuted a placeholder graphic that will probably be replaced when Bayless finds a new debate partner.
This is surprising because that makes the hiatus two and a half months long, which is far longer than anyone thought Fox Sports' marquee debate show would be sidelined. The Big Lead Slack chat was under the assumption that Undisputed would come back in early- to mid-August, which would have given the new pairing of Bayless and whoever a few weeks of run-up before football season starts. The return of the NFL marks an annual renewal of heightened interest in sports talk, so this new version of Undisputed will be under a pretty big microscope almost immediately with the regular season beginning on September 7.
Does this indicate anything about who Undisputed might be eyeing? Not for sure. Giving themselves this much time to choose and then integrate a new co-host could mean any number of things. Fox might want to take its time and get this right, not seeing any point in rushing the show back in the middle of training camp. The network could also be waiting for the dust to settle after the latest round of ESPN layoffs hit a handful of on-air personalities that could possibly be a fit across from Bayless. Maybe the new co-host has already been chosen and everyone involved is simply confident this new personality will be able to hit the ground running with Bayless immediately.
Regardless, one piece of Undisputed's return has been set in stone. Now we wait for the other piece-- who will be onscreen when the camera turns back on in a month and a half.