Internal FS1 Criticism of Skip Bayless' New 'Undisputed' Makes Us Wonder If They Watch the Show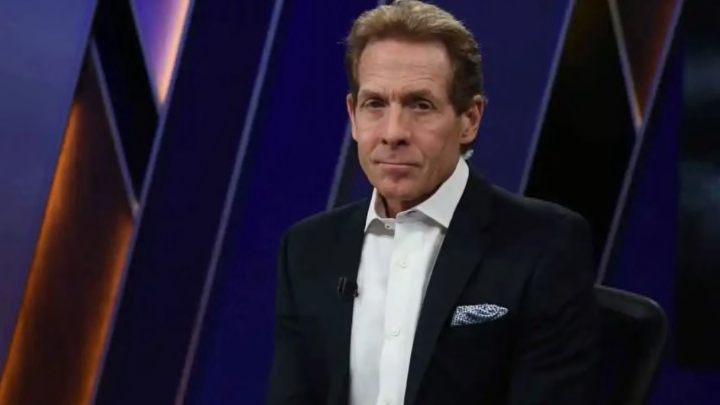 FS1 is choosing to fill the Shannon Sharpe-sized hole in Undisputed with a rotating cast of characters, including Richard Sherman, Rachel Nichols, and Lil Wayne. Keyshawn Johnson or Michael Irvin could be next. The Big Lead has actually liked all the moves so far — or, at the very least —believes things are going a lot better than they could have gone considering the major challenge thrown at the network a few months before the crucial fall season began.
A new report from Front Office Sports' Michael McCarthy, however, suggests some inside the company are harder graders.
Skip Bayless' strategy to copy rival Stephen A. Smith's "debate by committee approach" with revolving guests — as well as the underwhelming talent — was met with a resounding thud inside Fox Sports, sources told Front Office Sports.
"This is it? This is literally copying exactly what ESPN is doing. And it will make a bad show worse. Rachel Nichols has never been a debater or given opinions. She's a great interviewer. So this is a classic miscast," said one TV talent, who declined to be named.
There's no shortage of people who have reason to not like what FS1 has done. On the talent side, plenty of voices would have loved to have been elevated. On the representation side, well, they are always fighting for their talent. The criticism seems a bit odd when you step back and really assess what Undisputed is and what it is not. It's a debate show showcasing Skip Bayless meant to be played at Planet Fitness and create a few viral moments online per week. And there's nothing wrong with that as long as you haven't been harboring hope that revolution and importance was suddenly going to be birthed mid-morning on basic cable.
Though consensus thought was that they'd promote from within, it's become clear that outside hires will drive the next era of the show. There are a few reasons to go this route and we shouldn't discount the challenge of bringing in the star of another times lot to banter with Skip. Even if it's less colorful than the quote McCarthy got.
So why does Bayless seem set on only searching outside the FS1 family?  

Take Wright, for example. 

The host of FS1's "First Things First"  is an expert debater. He's held his own with everybody at FS1, including the network's biggest star Colin Cowherd. When FS1 originally recruited Wright from radio, he was talked up internally as the next Bayless or Cowherd. Why not Wright?

"Skip doesn't want to work with Nick Wright," answered the source. "Skip doesn't want to work with anybody who will make him look bad. And Nick would disembowel him on the air."
Perhaps there's some truth to that idea but we have to push back in the idea of anyone disemboweling anyone between commercials. Wright is really good at his job but Bayless, for all his Baylessness, has been doing this a long time and can hold his own with anyone. He's like a small dog who will take on the scariest mutt on the fuel of confidence. The closest thing to something out of a Scream movie might be Wright saying the Chargers will win 11 games this year, Bayless saying they'll win nine, and then Justin Herbert going out there and posting a 10-7 record months after everyone forgot about the C-block banter.
Or maybe we're just watching different shows.