TNT's Stan Van Gundy Did Not Like Tyler Herro's Purple Hat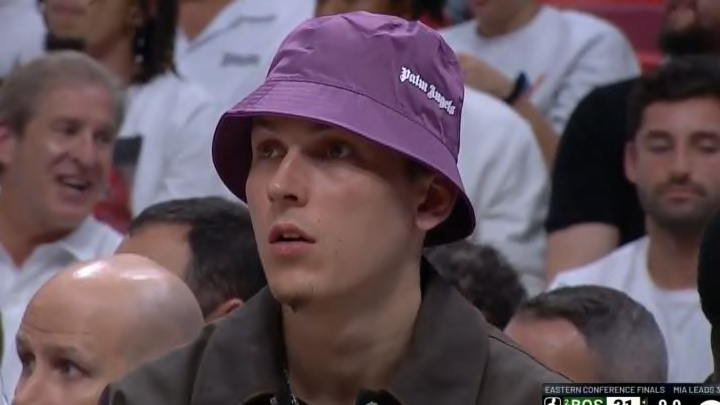 Tyler Herro is still out with an injury, which means he's watching the Eastern Conference Finals in street clothes. During Game 4 of the Miami Heat - Boston Celtics ECF, Herro was shown sitting on the bench in a matching pants and jacket and a purple bucket hat. TNT's Stan Van Gundy was not a fan.
It's unclear what about the fit bothered SVG, but if I had to guess, it would probably be the purple bucket hat. I can't find that exact hat on the Palm Angels website, but it sure looks like this one that is currently available for $240. Yes, if you want to look like Herro, you will have to import the look.
Herro must be going through a purple hat phase because here he is in a different one at the Miami Grand Prix earlier this month.
Celebrities Attend F1 Grand Prix Of Miami / Manny Hernandez/GettyImages
Everyone needs a trademark look and it appears that purple bucket hat was still up for grabs so good for Herro.