Trent Williams Punched a Giants Lineman in the Head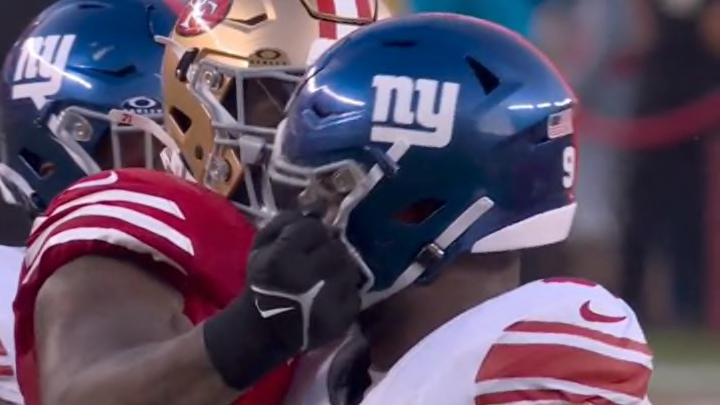 The San Francisco 49ers and New York Giants met on Thursday Night Football in Week 3. The 49ers took an 11-point lead into halftime after holding the Giants to just 88 yards in the first half. The Niners were solid on both sides of the ball with Brock Purdy getting sacked just once for a four yard loss in the half. And San Francisco lineman Trent Williams finished the half by punching Giants A'Shawn Robinson in the head.
That cannot feel great. Williams also shoved Robinson because he really didn't like how hard he played on the final plays of the half, which were both kneels by Brock Purdy.
The question is, how did the referee not throw a flag on this? Williams threw a punch with the official right there trying to break things up. And he somehow did not get thrown out of the game. How did he get away with this? If the officials are going to miss or ignore this I really don't know.