Tre'Davious White Suffered a Devastating Leg Injury, Threw His Helmet and Punched the Ground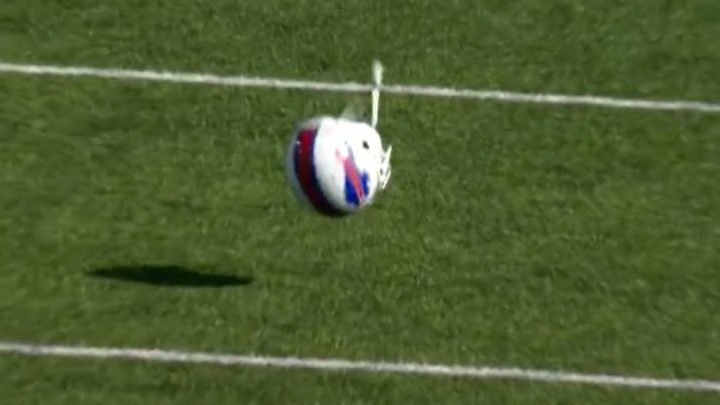 The Buffalo Bills dominated the undefeated Miami Dolphins in Week 4. The Dolphins flew to New York the week after they put up 70 points against the Denver Broncos looking like the best team in the NFL and just got crushed. Unfortunately, it wasn't all great for the Bills as may have lost starting cornerback Tre'Davious White for the season if his reaction is any indication.
White was covering Tyreek Hill when he appeared to suffer what looked like a non-contact injury to his right leg on a fourth down near the end of the third quarter. White pulled up and hopped around before he sat down and threw his helmet over his head.
White could not believe his bad luck. He got back up and was seen yelling before he went back to the turf to hit the ground as his entire team surrounded him.
White tore his left ACL during Bills 2021 Thanksgiving game and missed exactly one year, returning to the lineup on Thanksgiving 2022. He is a two-time Pro Bowler who led the NFL in interceptions in 2019. This could be a huge loss for a Bills defense that slowed down the Dolphins juggernaut offense on Sunday.